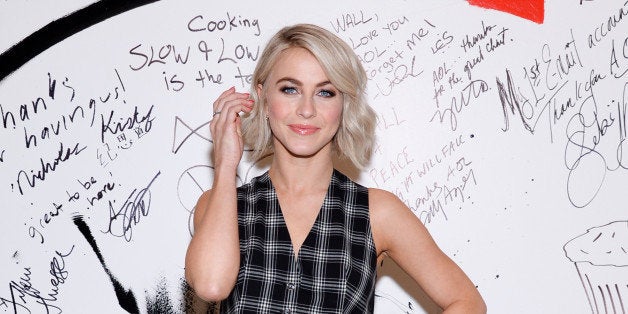 Julianne Hough took part in Us Weekly's "25 Things You Don't Know About Me" feature, in which the magazine asks celebrities to list 25 interesting or random facts about themselves that the public probably doesn't know about them. But Hough's list comes up short, because there's at least one fact we definitely already knew:
11. I was a Gryffindor in "Harry Potter and the Sorcerer's Stone," but don't blink or you'll miss me!
While this isn't news to us, maybe it's news to you. And there really isn't a bad time to revisit a moment in Harry Potter history. Hough's role as a Hogwarts student was blink and you'll miss it, indeed. She can be seen sitting near Hermoine (Emma Watson) and Ron (Rupert Grint) while they cheer on Harry (Daniel Radcliffe) at a Quidditch match.
Hough has actually spoken about her appearance in the beloved 2001 children's movie on more than one occasion.
She added, "I might get in trouble for this, but I actually stole the Gryffindor scarf that I had as a memento. I was like, 'I have to keep this scarf!'"
"I was kind of in love, especially with Daniel Radcliffe. I wrote him a love note. It was Valentine's Day and I got him the Valentino Beanie Baby. I never heard back," she said.
If people weren't aware she had an uncredited role in the first "Harry Potter" movie, well they are now.
You can also see Hough in this deleted "Harry Potter" scene
Before You Go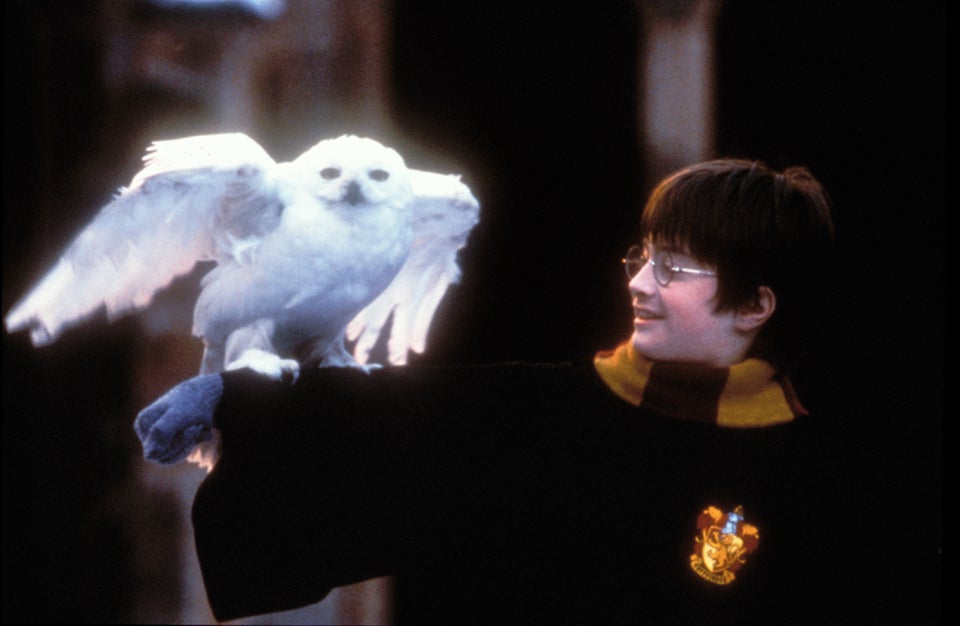 'Harry Potter': Where Are They Now?
Popular in the Community