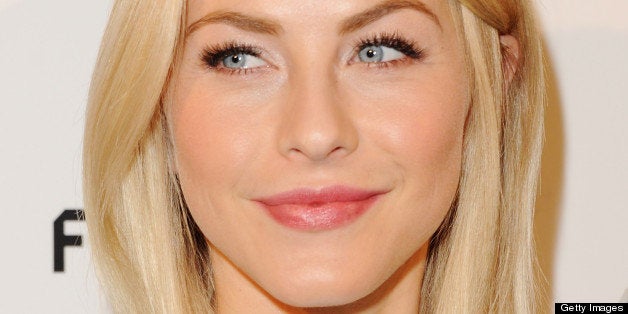 Watch out world, Julianne Hough is single and more than ready to mingle. If you believe the latest rumors, that is.
Then today, Life & Style reports that the former dancer actually cozied up to British actor Pettyfer at the music festival. "Julianne and Alex were flirting a lot," an eyewitness at the A/X Armani Exchange Neon Carnival told the magazine. "She was standing on the back of a couch with her friends, dancing like crazy and rubbing up against him."
The one, tiny little problem with that story? Pettyfer, 23, is engaged.
A request for comment made to Hough's rep was not immediately answered.