Julianne Hough dropped by "Jimmy Kimmel Live" to talk about working with Russell Brand on their new movie, "Paradise." While it was a lot of fun -- and a lot of weird -- the most memorable moment didn't even happen on the set, or during filming. Russell Brand took the entire cast and crew to a yoga class, or at least that's what she thought they were going to.
"I thought I was going to be, like, sweating and working out," she said. "And I get there and it's this house with cats and dogs running everywhere. You don't pay for the class unless you want to leave something, you can open the drawer put whatever you want in there. Then they're making all of these vegan bacon crisps. Then you get in the class and it's just chanting. And I'm like, I thought I was gonna be stretching, and sweating. But it was definitely an experience."
Julianne Hough can be seen on the big screen in "Paradise, which is Diablo Cody's directorial debut, when the movie hits theaters on October 19. Or, fans can watch it at home right now. It's currently available on demand.
TV Replay scours the vast television landscape to find the most interesting, amusing, and, on a good day, amazing moments, and delivers them right to your browser.
Related
Before You Go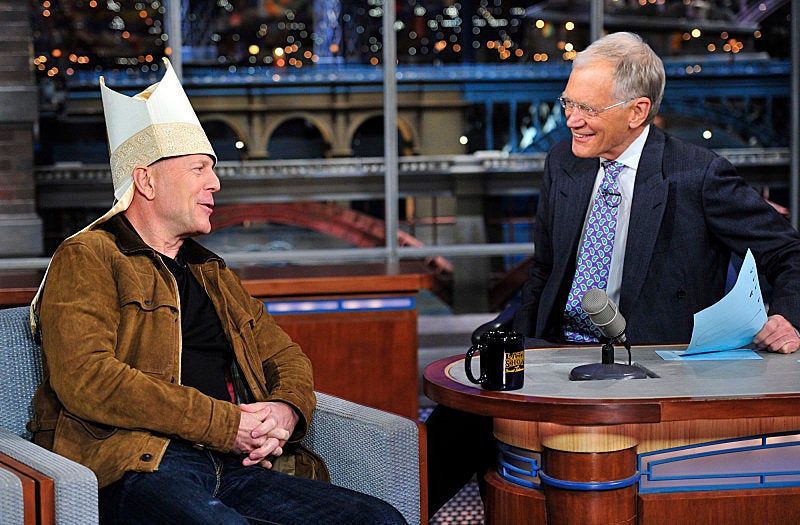 Late Night Talk Shows
Popular in the Community