Laich, who runs a podcast called "How Men Think" with singer Gavin DeGraw, revealed a move on Monday that really gets Hough off. 
"My wife really enjoys it when I suck on her toes. True story," the NHL player said during a conversation with sexologist Miss Jaiya. "Hey, we play around. Why not?" 
And while he doesn't mind doing it for his dancer wife, personally, it's not something that Laich says he would ever want Hough to do to him, as he prefers dim lighting, candles and music to get him in the mood.
"No, I would never [have her suck my toes]," he added. "My toes are in skates and workout shoes. I can shower and soap them up, but I would never."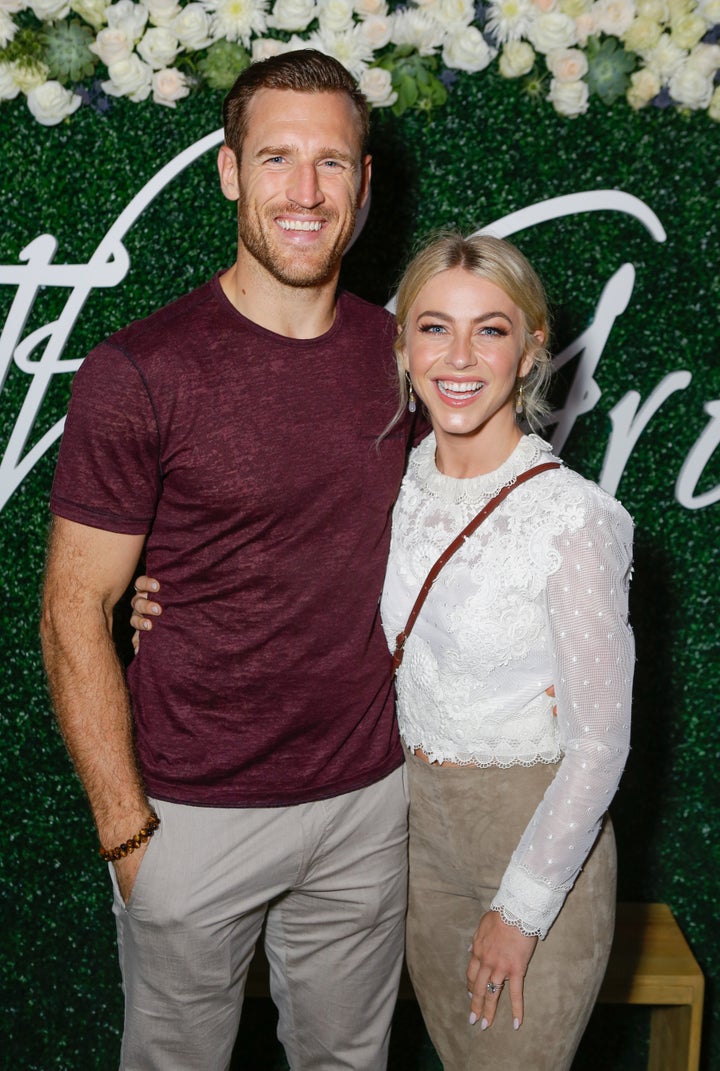 The two, who have been married for just over two years, recently revealed that they used a sex coach to determine and work on their own sexual needs as individuals and as a couple after noticing things didn't "feel right." 
"A lot of people don't know even what they want," Hough said during an appearance on her husband's podcast in July. "My curiosity has saved my life and honestly saved our relationship many times because we've been curious about like, 'Hey, something doesn't feel right. Instead of just accepting it for how it is, let's look into something.'"
The "America's Got Talent" judge went online and found a test that measured the couple's "intimate erotic blueprint," and it changed their relationship for the better. 
"By almost learning each other's language — sort of like love languages — it was almost like a menu of how we could please each other sexually, but also intimately," Hough said. 
Hough also recently revealed that she told her husband she's "not straight," and it ended up bringing the two even closer. 
"I [told him], 'You know I'm not straight, right?' And he was like, 'I'm sorry, what?' I was like, 'I'm not. But I choose to be with you,'" she revealed in the September issue of Women's Health.
"I think there's a safety with my husband now that I'm unpacking all of this, and there's no fear of voicing things that I've been afraid to admit or that I've had shame or guilt about because of what I've been told or how I was raised," Hough added.
Calling all HuffPost superfans!
Sign up for membership to become a founding member and help shape HuffPost's next chapter