WASHINGTON -- After three years of speculation and plenty of criticism from its main subjects, HBO's "Game Change" premiered in Washington on Thursday at the Newseum before a packed audience of more than 200 political and media heavyweights.

Adapted from the book by Jon Heilman and Mark Halperin, the film chronicles a two-month period in the 2008 presidential race, beginning with then-Gov. Sarah Palin's nomination to be the Republican vice presidential nominee, and ending with Sen. John McCain's concession speech following Barack Obama's victory.

Stars Julianne Moore and Sarah Paulson, director Jay Roach and screenwriter Danny Strong walked the red carpet at the premiere, where they spoke to HuffPost about the relationship between politics and acting, as well as what they might say to the film's subjects if they had the chance.

"This movie isn't as much about Sarah Palin as it is about how we choose our leaders and why we're drawn, again and again, to people who are wildly charismatic and attractive, with almost a movie star quality," said Moore.

"Why [we think] those qualities are necessary in a leader is beyond me. Obviously they're not," Moore said.

But for Roach, the director, the similarities between politics and acting were front-and-center to his thinking. "You almost have to be an actor [to be elected to office], no matter what your chops are as a policy expert or a candidate," he said.
Strong, the screenwriter, said he would love the chance to tell Palin "how amazing I think she is. She's this extraordinary, dynamic, fascinating person."
WATCH ALL THE RED CARPET INTERVIEWS ABOVE.
Below, what politicians have to say about political films:
Before You Go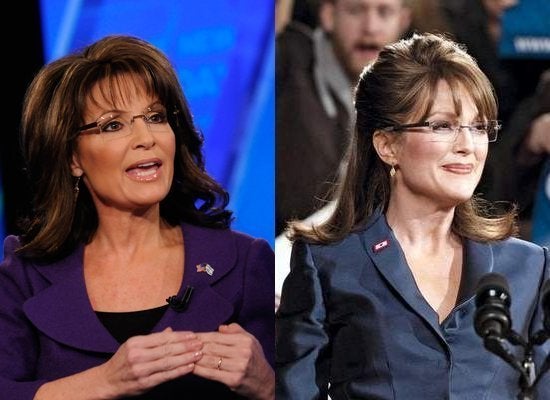 Game Change
Popular in the Community