Julianne Moore may have spent months preparing for her devastating, impeccable performance as a woman diagnosed with early onset Alzheimer's in "Still Alice," but when it comes to her look at the 2015 Golden Globes (where she is nominated for Best Actress in a drama), Moore, unfortunately, did not quite deliver.
The 54-year-old, who is arguably as famous for her signature red locks and freckles as she is for her stellar movie career, looked a bit overwhelming in custom Givenchy. And while we're not afraid of a little sparkle, the feathers and ombré effect are just too much.
What do you think of the look? Sound off below!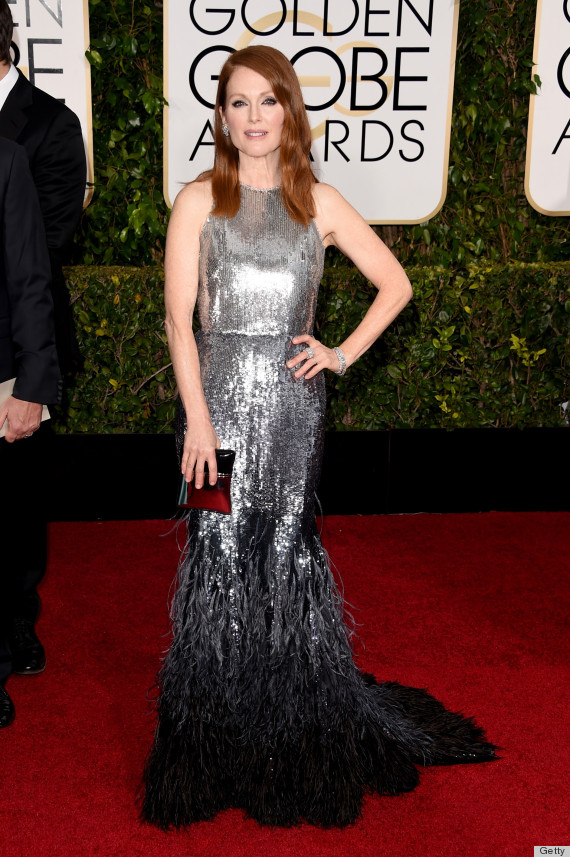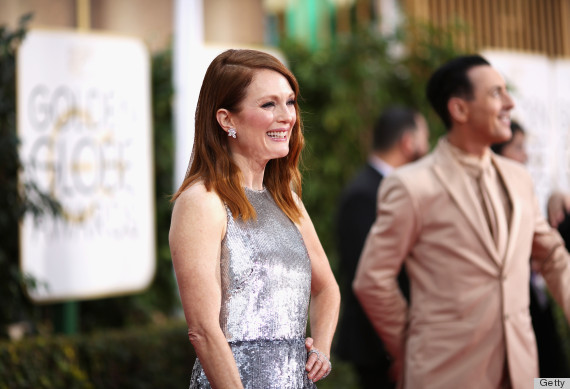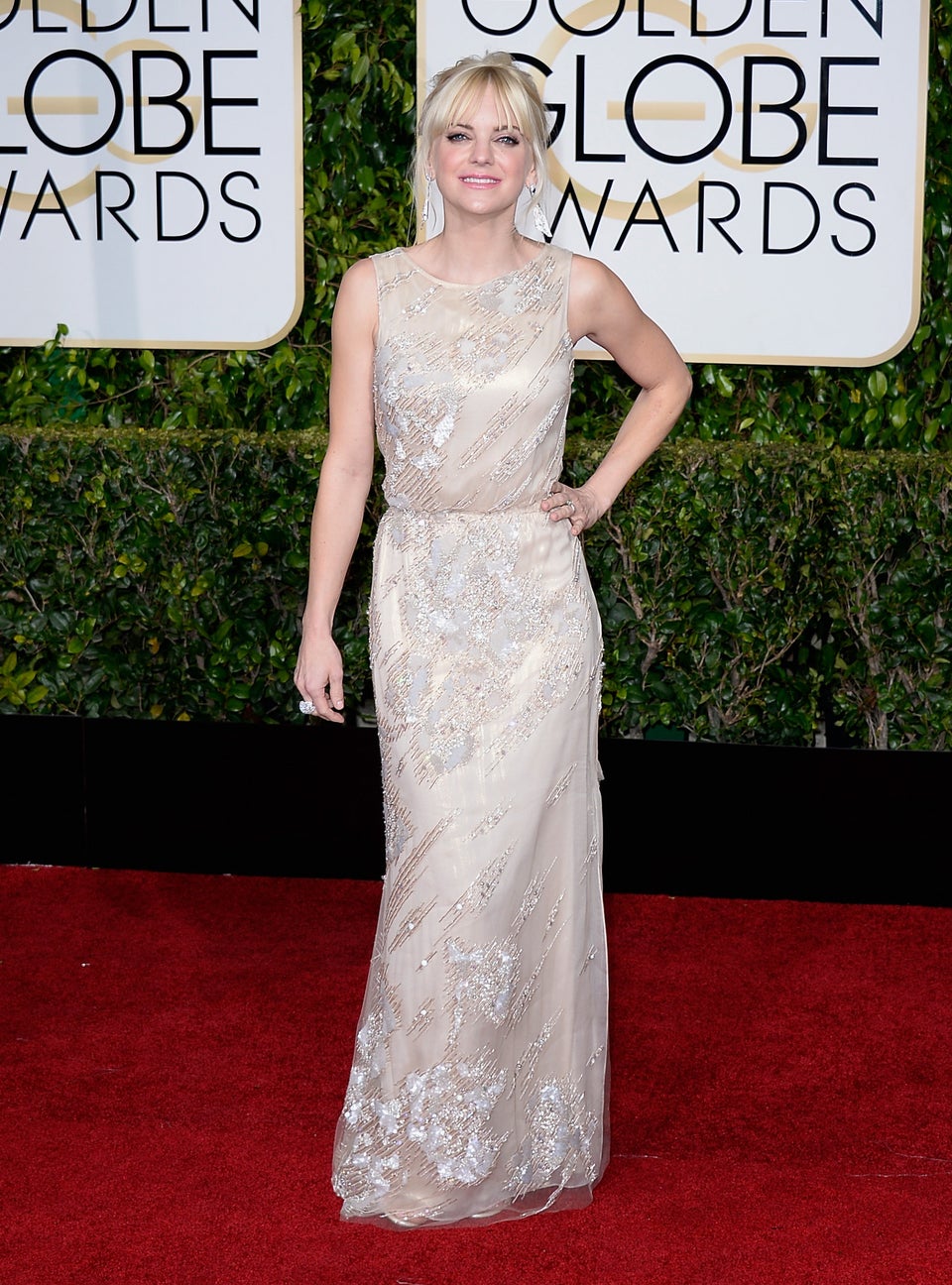 The 2015 Golden Globes Red Carpet