At least that's what she reveals in the April issue of Harper's Bazaar. The cover star explains that, when it comes to her fashion, she's definitely had her good and bad moments. "There was one year when my kids were little, and every time I was photographed, I was wearing a pair of cargo shorts, a T-shirt, and a bandanna. It was so bad, my publicist was like, 'Get it together!'"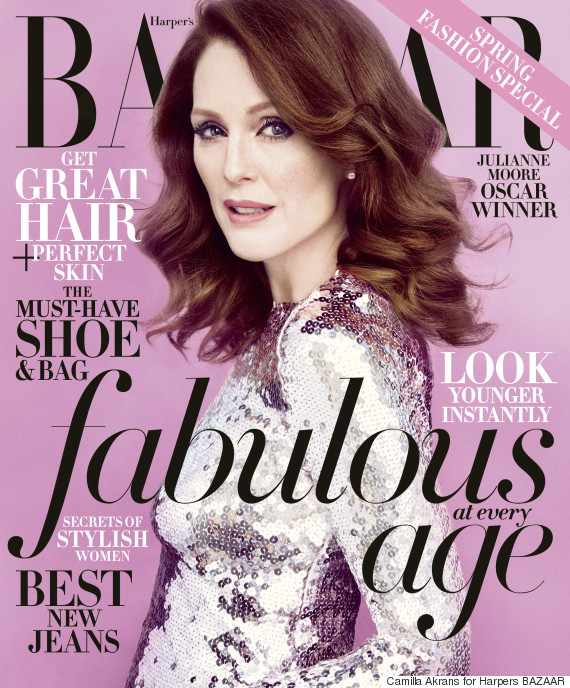 "I'm 54 years old. I can't make my fingers walk; it's humiliating!", she told the mag, adding, "And a guy asked me to lift up my skirt to show them my shoes, and I said, 'I don't need to do that. Let's keep some dignity.'"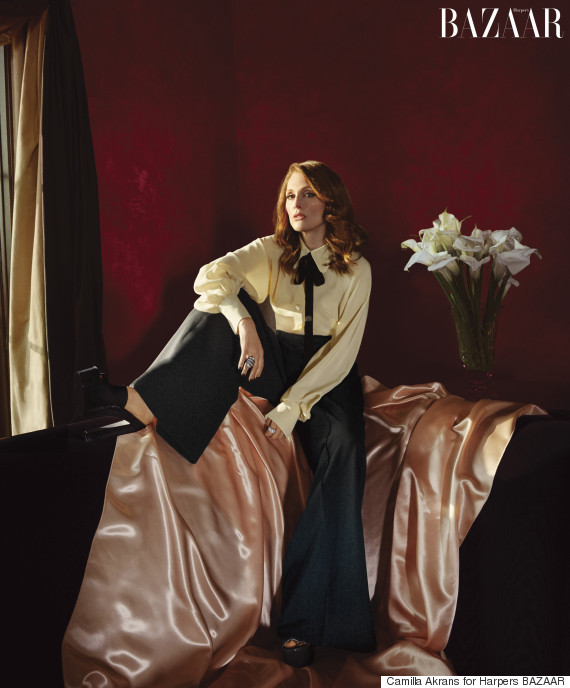 Click here to read the entire interview, and be sure to pick up your copy of Harper's Bazaar on newsstands March 24.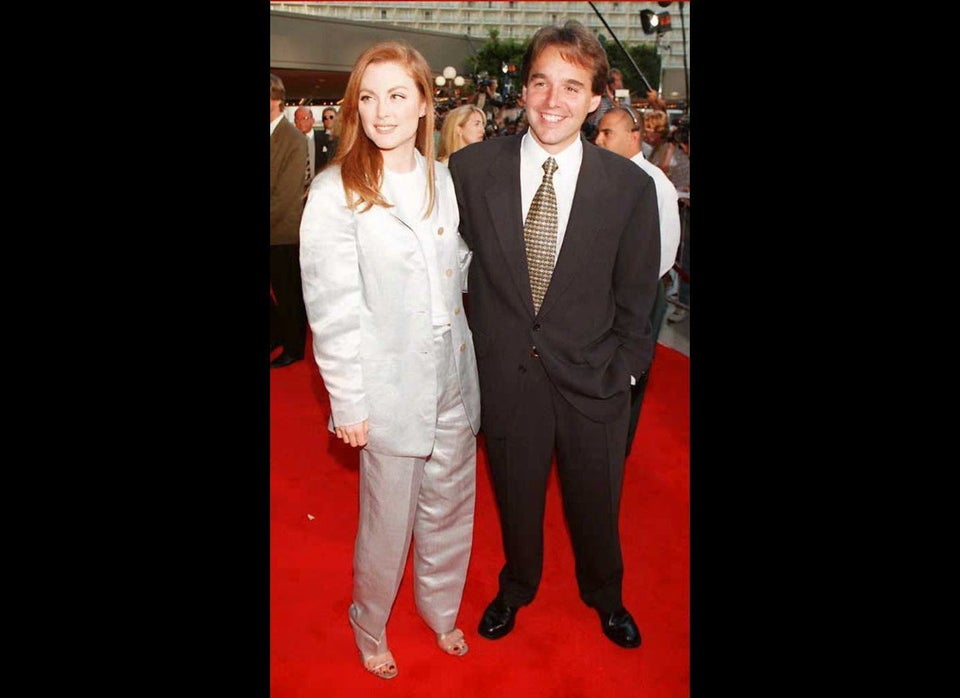 Julianne Moore's Style Evolution