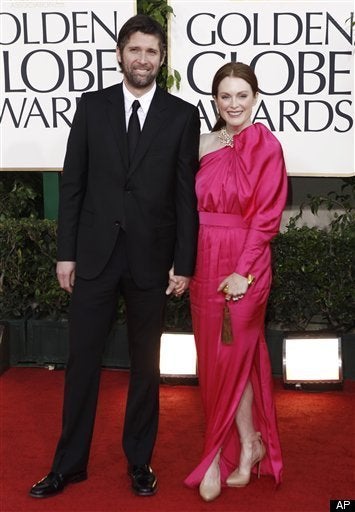 Julianne Moore learns about the value of family in the lesbian marriage dramedy 'The Kids Are All Right,' this year's indie smash hit, and says her real life marriage was inspired by the same sort of lessons.
Only these came from her therapist.
Speaking to the Guardian newspaper, she said that some analysis convinced her to tie the knot with husband Bart Freundlich.
"The only reason I got married in 2003 was for my children," she said. "I had a therapist who said marriage is really a container for a family and that made sense to me. Bart and I have been together for years. We have Caleb, 13, and our daughter Liv, who is eight."
Moore also talked about spending alone time with her husband -- when they can.
"I wouldn't say that it was easy. I think it's what anybody I know who has a family and a career deals with," she said. "It's a challenging balance. I feel fortunate that I've had both: and I work really hard to maintain both of them."
Popular in the Community