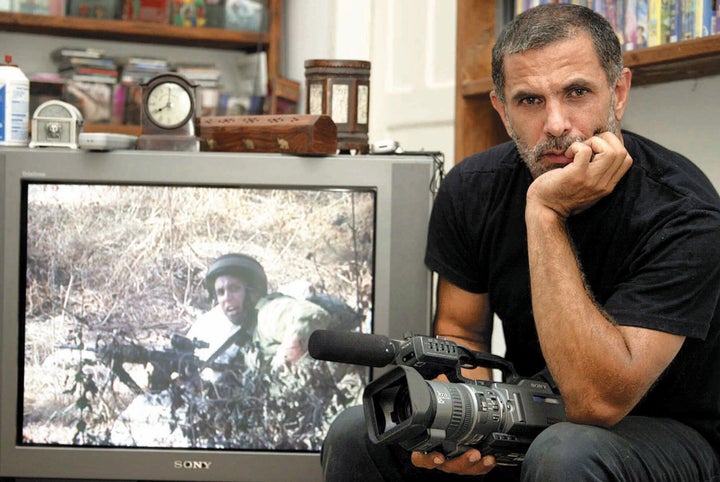 (Reuters) - A masked gunman shot dead on Monday a well-known Israeli actor and director who worked in the occupied West Bank town of Jenin, a Palestinian security source said.
Juliano Mer Khamis, 52, was killed in his car in Jenin's refugee camp in the northern West Bank, the source said, adding that the motive was not immediately clear.
"We are investigating," the source added.
Mer Khamis was the head of Jenin's Freedom Theater, the only such venue in the northern West Bank.
The project generated hostility from some Palestinians. In an interview with Reuters in 2009 Mer Khamis said this was because of a "ghetto mentality" and "dictatorship of tradition" built up under Israeli occupation.
The Jenin refugee camp was set up in 1953 and is home to some 16,000 Palestinians. It witnessed one of the fiercest Palestinian-Israeli battles during the peak of the second intifada, or uprising, in 2002.
Palestinian Prime Minister Salam Fayyad issued a statement condemning the killing. "We cannot stand silent in the face of this ugly crime, it constitutes a grave violation that goes beyond all principles and human values and it contravenes with the customs and ethics of co-existence," he said.
Many Israelis from the film and theater world also expressed their shock at the killing.
"I was stunned, I stopped breathing, he was a person I liked so much ... this is such an absurd murder because he went there to give," said film director Avi Nesher.
"He was a special person, brave but crazy to do what he did," said fellow actor Alon Abutbul.
Mer Khamis was born in the Israeli-Arab city of Nazareth to a Jewish-Israeli mother and an Israeli-Arab Christian father. He served in the Israeli army as a paratrooper and portrayed Israeli Jews in many of his roles both in film and on stage.
He appeared in almost 30 movies, including "The Little Drummer Girl" a 1984 American thriller based on the John Le Carre book of the same name that starred Diane Keaton.
(Reporting by Ali Samoudi, writing by Mohammed Assadi in Ramallah and Ori Lewis in Jerusalem)
REAL LIFE. REAL NEWS. REAL VOICES.
Help us tell more of the stories that matter from voices that too often remain unheard.