For Julie Andrews, being a patron of the arts and an LGBTQ rights advocate go hand in hand.
"Theater, anyway, is such an open community and free," the Oscar winner said. She went on to note that she was "very aware of bias and bigotry" from a young age, but that she "was raised not to be that way and not to think that way."
"It always seemed puzzling to me that the world wasn't just embracing human beings. But it's never been something that I stumbled on," she said. "It's just always been innate, thanks I think to the professions that I am in."
Andrews, 81, is back in the spotlight as the host of "Julie's Greenroom," a new Netflix series for children that explores different aspects of the performing arts. Her co-stars in the series are the "Greenies," a cast of original puppets that were created by The Jim Henson Company. One of the "Greenies," Riley, is depicted as a gender neutral character. "We tried to be as inclusive as we possibly could within the show," Andrews, who created "Julie's Greenroom" with her daughter, Emma Walton Hamilton, and Judy Rothman, said.
"There's no doubt that [the arts] help people understand each other and they transcend all barriers, and I cannot think of anything more important," Andrews said. As far as her suggestion for Trump's apparent disregard for the arts is concerned, she said, "Talk to anybody that is passionate about them and listen and learn, because I cannot imagine a world without them."
Before You Go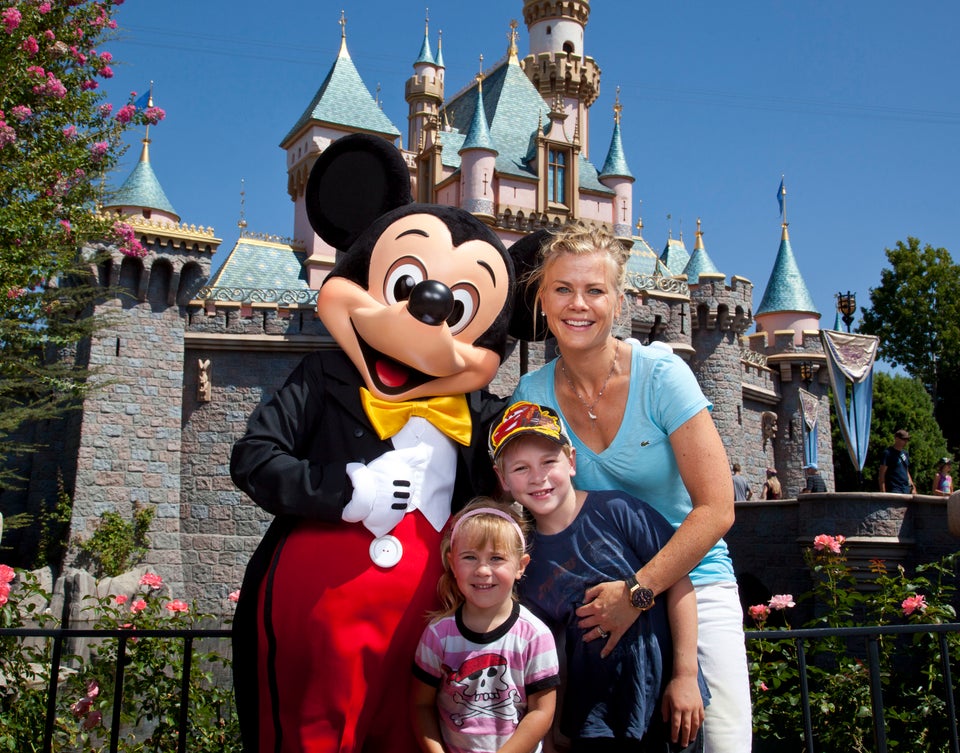 Celebrities Are All Smiles At Disney
Popular in the Community