 Speaking to Julie Andrews in person is exactly like talking to a hybrid of Mary Poppins and Maria von Trapp -- particularly when she tells you in a tempered English accent that the most important thing you can do for yourself is to "let your sparkle out." That advice comes with all the authority and love of a spoonful of sugar.
At age 76, after making more than 30 movies, Andrews is now writing a series of "Very Fairy Princess" children's books with her daughter Emma Walton Hamilton. The lastest in the series, "The Very Fairy Princess: Here Comes the Flower Girl!" is out now. The Huffington Post met up with Andrews at a tea party this week to discuss the books, feminism and, naturally, "The Sound of Music."
Amid all the debate over what kinds of characters offer the best role models for young girls, Andrews is not afraid to say that she thinks a princess is a perfectly fine person for a young lady to emulate. She's currently promoting the collaboration between Target and Disney on the first-ever National Princess Week, which begins April 22.
"Diversity is what matters when it comes to what feminism is," Andrews said. "You need to be allowed to let your own sparkle out no matter what you think being feminine means, whether that is being a princess or being a truck driver. There are no boundaries or rules except to be decent."
Andrews worked as a child actor and made her Broadway debut in "The Boy Friend" at age 19. Now, she offers sage advice for the legions of parents working desperately to break their children into show biz.
"I would tell them to keep the children as real as possible," she said. "If the child has a genuine talent, that will come out in time. Make sure to give them all the things they will miss as a child performer. It is important for you to help them capture those years in a special way."
Somehow we don't think she meant capturing those years in a special way on "Toddlers & Tiaras."
Though she's had an enviable career, Andrews admits that in her own younger years, she often got down on herself for not having a well-formed plan.
"I had no idea how to find what I wanted or what to do, and I would scramble. But I do say that good fortune will come for people, just as it did for me. It could pass right under your nose when you least expect it. Trust me, that is when the magic will happen," Andrews said, in exactly the same voice Maria would use to counsel Liesl about not sneaking around with Rolf.
It's no secret that Hollywood has never been an easy place for women to age gracefully. There was a period in her 50s and 60s when Andrews stopped making films, but she resurfaced in 2011 with the "Princess Diaries" franchise. Today, Andrews thinks Hollywood is improving.
"Everything is cyclical in Hollywood," she said. "They said they wouldn't make any more boxing movies, and then they made 'Rocky.' There weren't many wonderful roles for women, and now there are many."
Finally, we just had to ask: What was her personal favorite family film of all time?
"The Sound of Music," she replied without hesitation.
And who would she cast in a remake of the classic?
"I don't know if I could think of one," Andrews said. "The original is just too perfect. I wouldn't want anyone to play the captain except Christopher Plummer. I would want all the kids back, too, but they are all grown up. Of course, I am still very good friends with them. We have become like a family."
"I simply couldn't choose another cast," she concluded.
Before You Go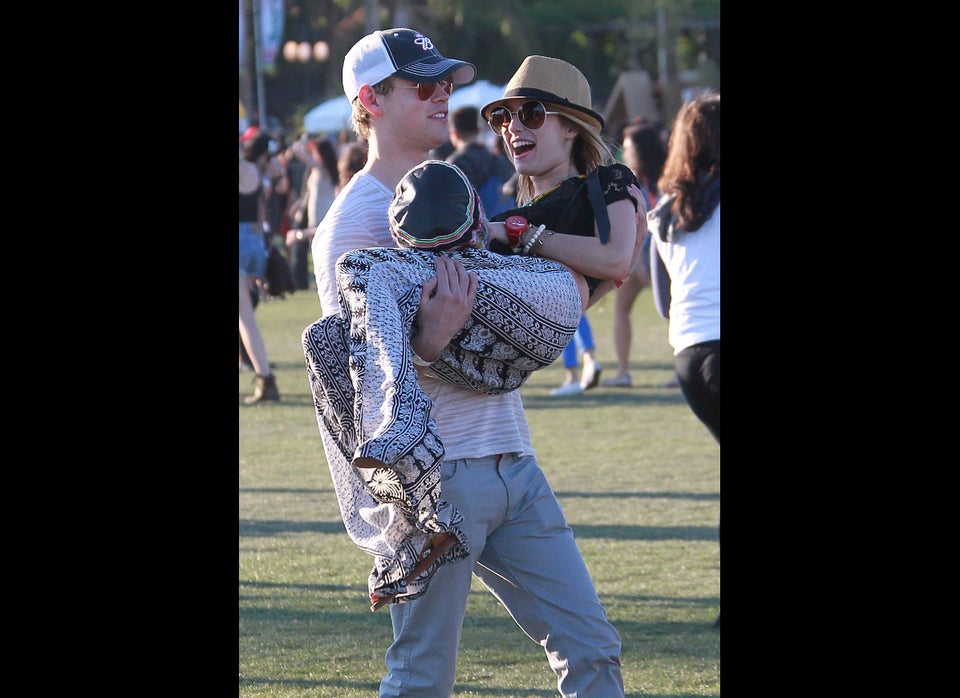 Celebrity Photos 4/16-4/20
Popular in the Community