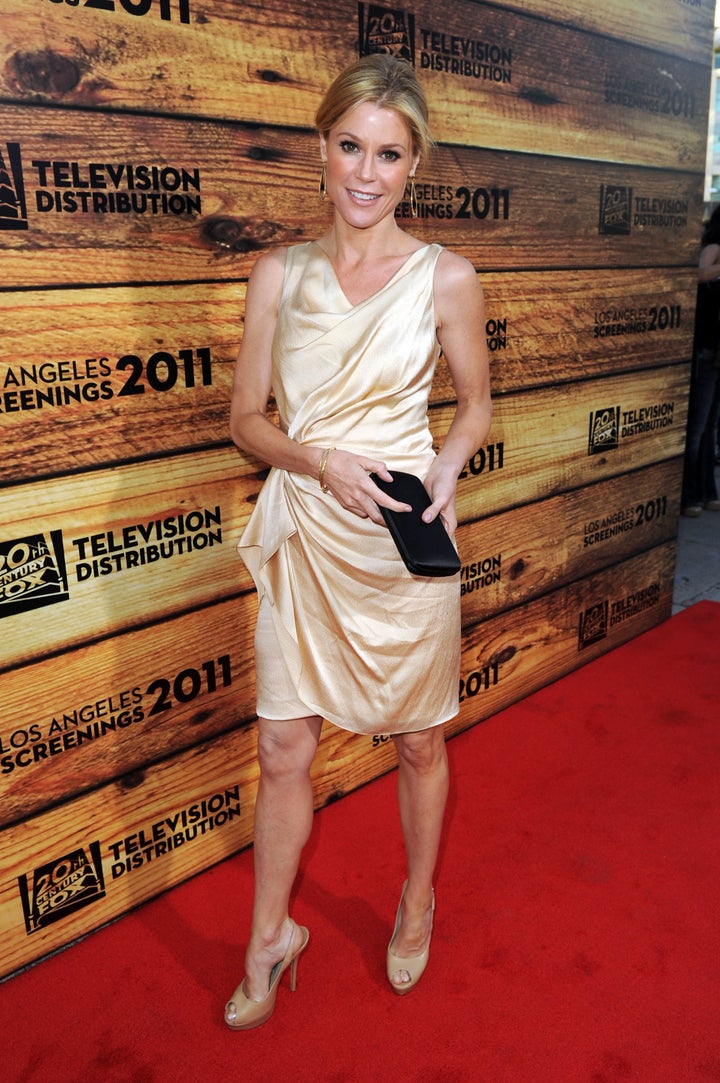 There are some things parents probably shouldn't say, even in jest, unless they really want to scar their child for life -- especially when there's a written account of their comments.
Actress Julie Bowen appears on the September cover of More and makes light of the fact that giving birth to twins after she already had one child definitely wasn't her plan.
"I did not want twins as a second go-around. I should have been much more cautious. I should have had ... half sex?" she joked.
The 42-year-old who plays a mom to three kids on "Modern Family" has two-year-old twins, John and Gus and 4-year-old Oliver in real life. And People magazine reports Bowen shot down speculation that the twins were a result of fertility treatments. She told the More:
"Everybody asked me, 'How many did you put in?' and I'd be like, 'Just one penis. Thanks!'"
She told the magazine she thought she'd be too overwhelmed to handle twins while already dealing with a toddler, but as it turns out, she's doing just fine and even gives the nannies weekends off.
"I have three kids. I should know how to take care of them," she explained, joking that by Monday morning her decision to be a more involved parent has usually changed.
"It's like two little liposuction machines on you. They suck the fat out of you. They call it the 'double football hold.' You hold one here, and here [gesturing to her breasts], like two footballs... They're doing God's work right there, helping me return to my birth weight."
Related
Popular in the Community