Julie Bowen plays the hysterical mom of three on the hit ABC series "Modern Family," and it turns out the actress' life isn't so different off set. The two-time Emmy Award winner is a mom of three little boys, including a set of twins, and her parenting ethos mirrors the multi-taking Claire Dunphy's in more ways than one.
The key to juggling kids, Bowen told HuffPost Live on Tuesday, is to "make friends with exhaustion" and to keep things low-key:
"Simplify when you can. Simplify food. I do not make gourmet meals. I make lunches the night before. My kids don't wear cute outfits and two out of three of them have homemade hair cuts. I just take out scissors and go for it.. I just go chop chop chop. They look like hell no matter what I do. My kids live in a pool and they have that surfer hair."
As far as parenting twins specifically, the actress admits that it's "really hard."
"I'm learning as we go -- everyone says they're different people, they really are different people!" she said. "But they're also siblings who want to be together, but they compete."
Bowen was advised to take her sons on "separate playdates" and to foster them having "separate interests," but, like any working parent, her schedule can't always accommodate that extra mile.
"I'm like you take them on separate playdates. I don't have two 'me's' to split in half and drive in cars," she said.
The actress is confident the two will grow up as individuals anyway.
"They're going to become their own people because I'm going to talk to them and I'm going to interact with them, not because I necessarily drove one of them to pottery and one of them to karate," she said.
"I try to do those things but sometimes time just doesn't allow for it."
Sign up here for Live Today, HuffPost Live's new morning email that will let you know the newsmakers, celebrities and politicians joining us that day and give you the best clips from the day before!
Before You Go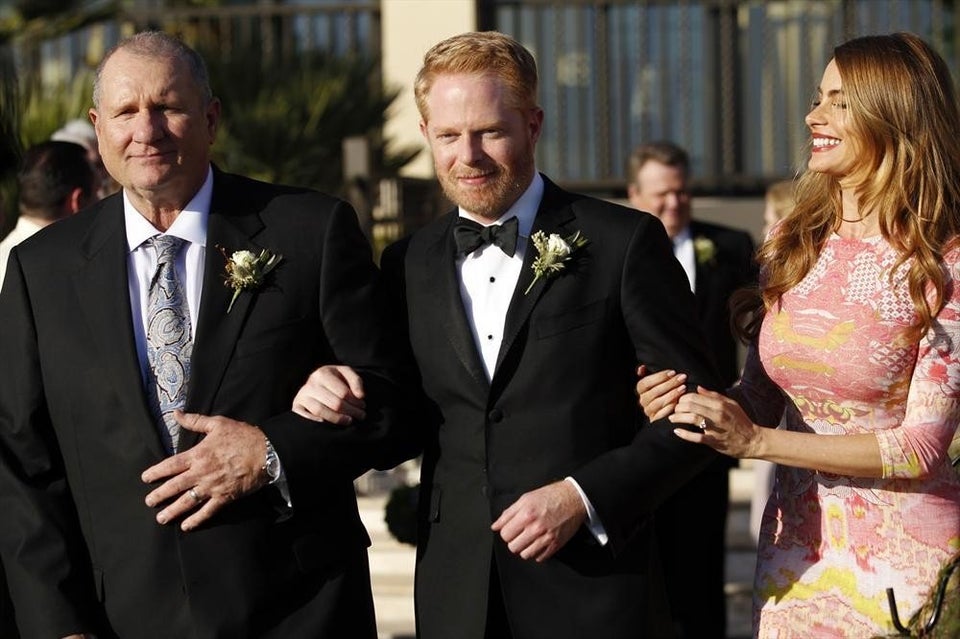 'Modern Family'
Popular in the Community