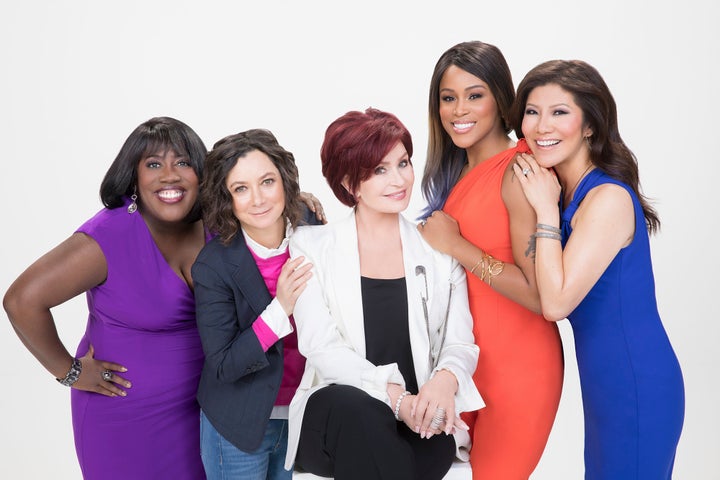 Julie Chen, the wife of former CBS Chairman and CEO Les Moonves, will step down as a co-host of "The Talk" on Tuesday, according to several media reports.
Sources close to Chen, who has been the program's moderator since 2010, told CNN and The Wall Street Journal that the host will address her departure in a pre-recorded message that will air on Tuesday's episode. She had been absent from the program in recent days, fueling speculation that she would soon leave.
CBS did not respond to multiple requests for comment.
Her decision comes just days after her husband was forced out at CBS amid multiple allegations of sexual misconduct, including claims of unwanted kissing and touching. Chen has supported her husband throughout the controversy, releasing a statement in July in which she called Moonves a "good man and a loving father, devoted husband and inspiring corporate leader."
Moonves has denied the allegations, but he agreed to donate $20 million from any severance benefits he may receive from CBS to the Me Too movement. He could receive up to $120 million if an internal investigation proves that the company had no grounds for dismissal, but he could also be paid nothing, according to Reuters.
"He has always been a kind, decent and moral human being," Chen wrote in his defense this summer. "I fully support my husband and stand behind him and his statement."
Last week, she also signed off from an episode of "Big Brother," which she hosts, with a subtle nod of support: "From outside the Big Brother house … I'm Julie Chen Moonves." She had never before used her husband's last name on the program.
Chen's co-hosts on the "The Talk" addressed the Moonves allegations last week. Sharon Osbourne led a 10-minute segment in which she spoke about the CBS chief's explosive departure, saying that, though Chen was a friend she admired, they had to "talk about her husband."
"This is an important time in our culture," fellow host Sara Gilbert said during the episode. "And just because this hits close to him, it doesn't change this story. All women's stories matter ― and these women's stories matter. This is very serious, and the appropriate actions need to take place."
It's unclear how long Chen could remain on board at "Big Brother," although a source told the Journal that she hoped to stay with the program for "years to come."
Popular in the Community