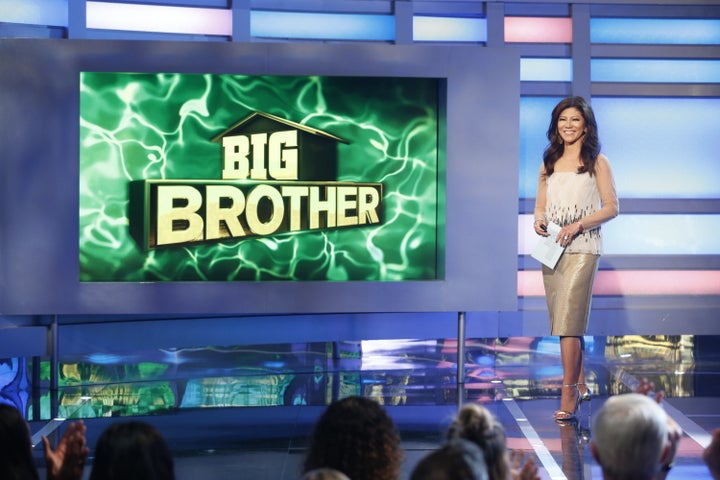 "Big Brother" host Juile Chen ended Thursday night's show with a nod to her husband, ousted CBS head Les Moonves.
"From outside the Big Brother house … I'm Julie Chen Moonves," she said, a departure from her usual sign-off. She had never used her husband's last name on the CBS reality show before.
Many on Twitter noticed Chen's subtle support for her husband. One person joked it was "the biggest twist" of the season.
Others called Chen out.
"I think that is a disgrace to her husband's victims," wrote one Twitter user.
Chen has remained relatively quiet regarding allegations made against Moonves. In July, she posted a brief statement on Twitter, following The New Yorker's first report alleging Moonves harassed several women with unwanted kissing and touching and contributed to a toxic workplace culture at the network.
"Leslie is a good man and a loving father, devoted husband and inspiring corporate leader," she wrote. "He has always been a kind, decent and moral human being. I fully support my husband and stand behind him and his statement."
She echoed her Twitter statement in an episode of "The Talk" on July 30.
The New Yorker published a second report about Moonves on Sunday, describing additional accusations against him brought by six other women.
Moonves has denied any wrongdoing. In response to the New Yorker report Sunday, Moonves said he never used his position "to hinder the advancement or careers of women" and called the allegations untrue.
Antonia Blumberg contributed to this report.
Popular in the Community