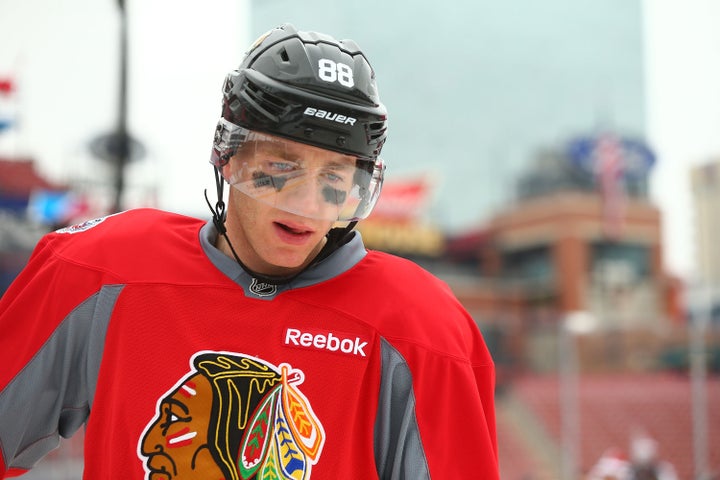 Julie DiCaro is a columnist for CBSChicago.com and an update anchor for 670 The Score who has been reporting on the investigation of alleged sexual assault involving the Chicago Blackhawks' Patrick Kane. But on Friday, she had to stay away from her office. The threats against her on Twitter for doing nothing more than her job had become too intense.
As DiCaro provided a series of live updates on the developments of the case on Thursday night, Blackhawks fans began to berate her on Twitter, calling her "a joke" and a "skank," among far more graphic attacks.
Various tweets claim that DiCaro has been partial toward Kane's accuser in her reporting, leading her to respond that she has never presumed the hockey player to be guilty.
Friday morning, DiCaro made the inflammatory extent of the tweets public, stating, "Not at work today because of a threat made on Twitter last night. Can't believe I ever thought Hawks fans would be different than FSU/PSU," referring to the public response to sexual assault investigations in the Florida State and Pennsylvania State athletic departments.
When asked about the specific threat she received, she tweeted that the message included details such as knowing "the places [she] go[es]" on a typical day.
The use of violent language to intimidate DiCaro is emblematic of the "rape culture" on which DiCaro was reporting -- a culture in which victims are treated as the offenders, and assaulters are allowed to slide. DiCaro is herself a victim of rape, as she has written about for The Huffington Post.
DiCaro was not the only female reporter to receive such messages in the social media storm that has surrounded this case in the last 24 hours. ESPN radio host Sarah Spain has also been sent threatening tweets, with one referencing -- and condoning -- NFL player Ray Rice's record of domestic violence.
Friday's incidents are just the latest in a long history of verbal abuse and threats of physical violence, murder and rape directed towards female reporters -- something that the Guardian, BBC News and Slate have all written about in recent years.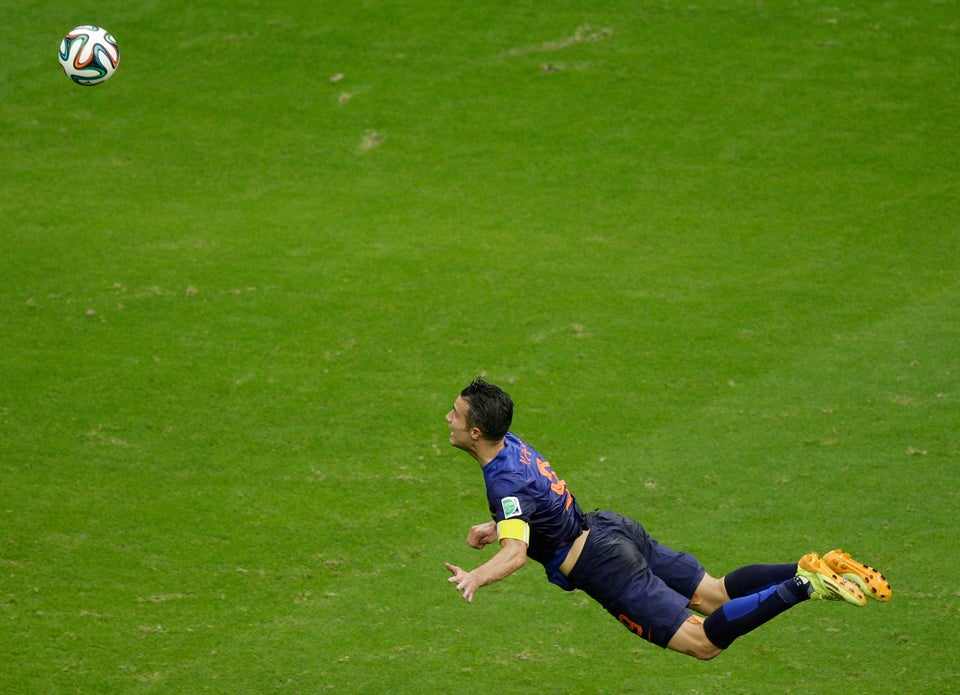 Amazing Sports Photos
Related
Popular in the Community