Julie Newmar became a part of Hollywood history when she starred as Catwoman in the 1966 "Batman" television series, but Newmar isn't exactly thrilled with Christopher Nolan's "Dark Knight" franchise.
"It's dark," Newmar told the show. "I think we had so much fun in the 60s, 1966 to 1968. And then Vietnam came and things sort of got darker and darker and darker."
She also thinks the costumes make a difference.
"What with all the costumes that they have to wear now, there's a lot that you can't see anymore," she told Yo. "You know, when you have everything sort of padded out and very macho and all that kind of thing. It's as if the costume acts for you."
On the television show, Newmar portrayed the more campy side of the Catwoman character while wearing the iconic black latex costume
"I remember sitting back in the fight scenes," she said in the interview. "Catwoman would just kind of sit there in the fight scenes and she just sort of file her nails like that. She couldn't be bothered with all that nonsense."
Newmar does not have a favorite Catwoman *, though she particularly likes Michelle Pfieffer, who starred in Tim Burton's 1992 "Batman Returns," as an actress and believes that Anne Hathaway, who stars in this year's "The Dark Knight Rises," is "divine."
The 78-year-old admitted that she has not yet seen "The Dark Knight Rises," but remains curious about the further evolution of the long-running franchise.
Not all those who have seen Nolan's trilogy would disagree with Newmar.
Although Newmar might not have been in line at the opening of the latest "Dark Knight," the final installment of Nolan's trilogy raked in more than $289 million at the box office in the first 10 days, Moviefone reported. Apparently, audiences might be content with less camp and more grit.
CORRECTION: A previous version of this article stated that Tim Burton's "Batman Returns" was a 2002 film, when in fact it was released in 1992.
*UPDATE, 8/2: Julie Newmar wrote in to HuffPost to clarify that she did not give "The Dark Knight Rises" a negative review in the interview, as the headline of this piece states, but only said that the Christopher Nolan franchise wasn't as "fun" as her time on the '60s television series. The original post mistakenly claimed that Newmar thought no Catwoman could top her portrayal. (The host actually said that in his question about which Catwoman actress was the best performer.) "Every girl is a Catwoman," Newmar wrote to HuffPost. "Like Bizet's Carmen there will always be Catwoman. Catwoman is forever."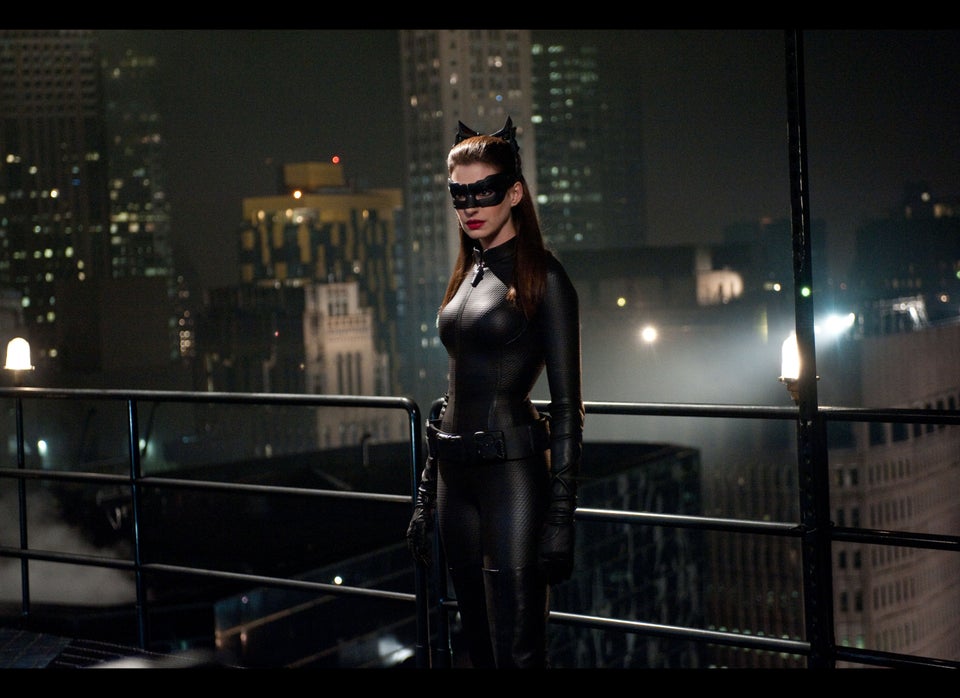 'Dark Knight Rises' Photos
Popular in the Community