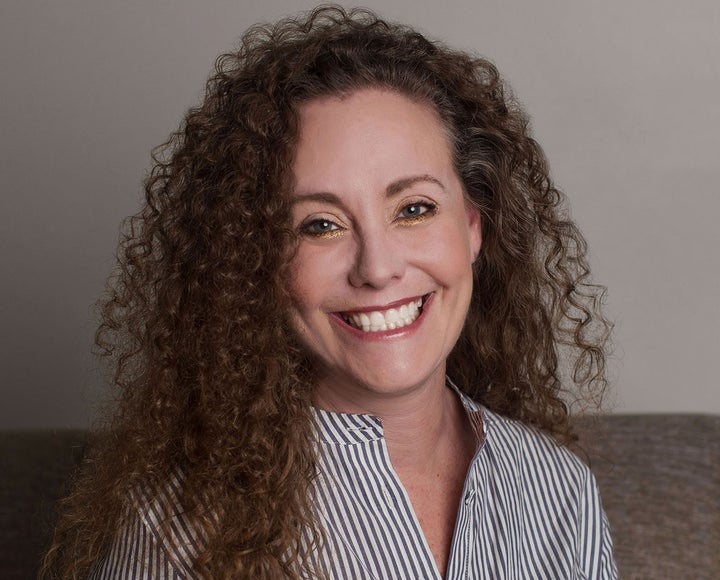 WASHINGTON ― Republicans on the Senate Judiciary Committee, seeking to undermine one of the three women who have accused Supreme Court nominee Brett Kavanaugh of sexual misconduct, on Tuesday released a rambling letter from a former TV weatherman that makes claims about the woman's sexual preferences.
Dennis Ketterer, a former D.C. weatherman, wrote a letter to the committee describing a relationship he says he had with Julie Swetnick in the 1990s. Swetnick, who is represented by the high-profile attorney Michael Avenetti, has claimed that Kavanaugh was a "mean drunk" in high school and that he was inappropriate with girls at parties.
The claims made by Swetnick, who is several years older than Kavanaugh, are not as specific about Kavanaugh's behavior as those of two other women who have accused him of sexual assault in high school and college. Among Swetnick's more explosive claims is that Kavanaugh and his friend Mark Judge were present when she was gang-raped at a house party in about 1982. Kavanaugh has denied Swetnick's claims, calling them "ridiculous and from the Twilight Zone."
The Senate Judiciary Committee, headed by Sen. Chuck Grassley (R-Iowa), called Ketterer a "former Democratic candidate for Congress and weatherman for WJLA Channel 7 in Washington" in a press release about his letter. The Washington Post reported in 1995 that Ketterer was fired by WJLA after he was diagnosed with bipolar II disorder.
Ketterer wrote in his letter that he first encountered Swetnick in 1993, and thought she was a "high end call girl" when they met, because Ketterer "weighed 350lbs" and "had never been hit on in a bar before." He said they never had sex, but had conversations in which Swetnick told him she "liked to have sex with more than one guy at a time" and that she'd "first tried sex with multiple guys while in high school and still liked it from time-to-time."
Ketterer said he came to regard Swetnick as smart, fun and funny, but also as an opportunist. "I felt she only had interest in my 350 lb self because I was on television and well known," he wrote.
Ketterer said he decided not to see Swetnick anymore due to her "penchant for group sex," writing in his letter that "A.I.D.S. was a huge issue at the time." But he claims he tried to reach out to Swetnick when he decided to run for Congress in 1996, thinking she could help him with his primary campaign "because of her personality, great smile and good looks." When he called her father to get Swetnick's number, Ketterer claims, her father said she had psychological problems.
He wrote that Swetnick never mentioned any sexual assaults or Kavanaugh's name to him during their brief relationship. But based on his "direct experience with Julie," Ketterer wrote, he did "not believe her allegations against Mr. Kavanaugh."
Avenatti told HuffPost the letter is "complete garbage" and evidence that the "GOP must be truly desperate."
A spokesperson for the Senate Judiciary Committee did not respond to questions about why they decided to release Ketterer's letter, or whether they had any concerns about his claims.
REAL LIFE. REAL NEWS. REAL VOICES.
Help us tell more of the stories that matter from voices that too often remain unheard.