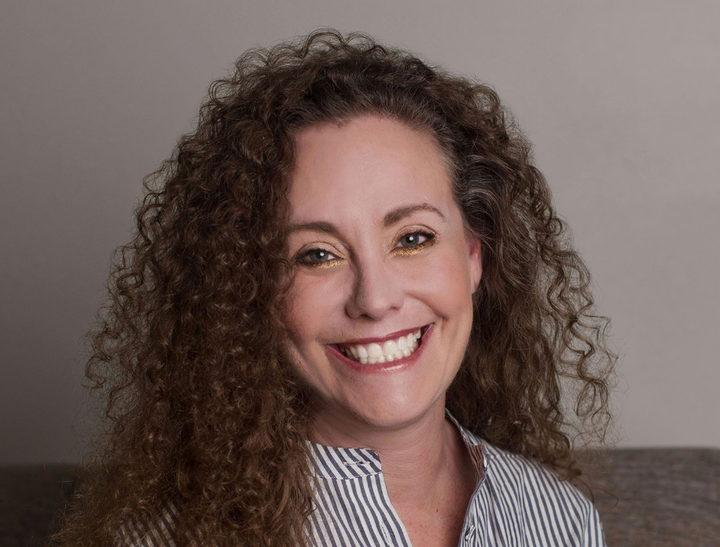 Speaking to NBC News' Kate Snow, Swetnick, 55, who has accused Kavanaugh of being present during a "gang rape" in the early 1980s, elaborated on her account of the judge, whom she described as a "mean drunk" who "groped" girls at parties. Swetnick had earlier laid out her accusations against Kavanaugh in a sworn declaration.
The interview raised fresh questions, however, about Swetnick's past with Kavanaugh, as some of her remarks appeared to deviate from her written statements.
"NBC News, for the record, has not been able to independently verify her claims. There are things she told us on camera that differ from her written statements last week," Snow noted prior to the interview's airing.
The host later stressed that the network was "not discounting what [Swetnick] said in any way," adding that "a lot of people" were working on corroborating her account.
In the interview, Swetnick described Kavanaugh, who she said attended some of the same house parties as she did when they were teenagers, as being a "very aggressive" and "very sloppy drunk."
"I saw him — go up to girls and paw on them, try to, you know, get a little too handsy, touching them in private parts. I saw him try to shift clothing," she told Snow.
"He would pretend to stumble and stumble into them and knock them into a wall. He'd push his body against theirs. He would grope them," she later added.
Watch the full NBC interview here (story continues below):
In her sworn declaration dated Sept. 25, Swetnick said Kavanaugh and his friend Mark Judge had been present when she was gang-raped at a house party in Washington, D.C., in about 1982.
She said Kavanaugh and Judge had been part of a group of boys who'd "spike" the drinks at house parties with the intention of causing "girls to lose their inhibitions and their ability to say no."
When asked by Snow to elaborate on this, Swetnick said she saw Kavanaugh "giving red Solo cups to quite a few girls during that time frame," and she "saw him around the punch."
"I would not take one of those glasses from … Brett Kavanaugh," Swetnick said, adding: "I don't know what he did. But I saw him by [the punch bowls], yes."
In her declaration, Swetnick also said she "witnessed efforts by [Judge, Kavanaugh] and others to cause girls to become inebriated and disoriented so they could then be 'gang-raped' in a side room or bedroom by a 'train' of numerous boys."
She added that she had a "firm recollection" of seeing boys ― including Kavanaugh and Judge ― "lined up outside rooms at many of these parties waiting for their 'turn' with a girl inside the room."
When asked about this, Swetnick told Snow that the boys were not in a line, "but definitely huddled by doors."
She added that she believed, in hindsight, that Kavanaugh had been "involved in this behavior."
"I would say yes. It's just too coincidental," she told Snow.
Swetnick also spoke about her own assault during the interview. "What happened to me is probably the most horrendous, awful thing that could happen to a human being," she said. "My body was violated; my soul was broken."
Questioned about whether she thought Kavanaugh was one of the people who assaulted her, Swetnick, who said she filed a report with Montgomery County police after the alleged assault, told Snow she could not "specifically say that he was one" of them.
"But before this happened to me, at that party, I saw Brett Kavanaugh there," Swetnick said.
Kavanaugh has vehemently denied Swetnick's accusation, which he described as "ridiculous and from the Twilight Zone."
In an earlier interview with Showtime's "The Circus" that aired Sunday, Swetnick said all sexual misconduct accusations against Kavanaugh should be thoroughly investigated.
"Brett Kavanaugh is going for a seat, where he is going to have that seat on the Supreme Court for the rest of his life. And if he is going to have that seat legitimately, all of these things should be investigated," Swetnick said, adding that she did not believe the federal appellate judge was an appropriate candidate for the country's highest court.
"From what I experienced firsthand, I don't think he belongs on the Supreme Court," Swetnick said. "I just want the facts to come out, and I want it to be just, and I want the American people to have those facts and judge for themselves."
Swetnick is one of at least three women who have accused Kavanaugh of sexual misconduct. Christine Blasey Ford, a California professor, testified before the Senate Judiciary Committee last week about her alleged assault by Kavanaugh when they were teenagers. Deborah Ramirez, a Yale classmate of Kavanaugh's, claims the judge exposed himself to her at a college party and thrust his penis in her face without her consent.
Following a surprise call on Friday by Sen. Jeff Flake (R-Ariz.) to delay Kavanaugh's final confirmation vote, President Donald Trump ordered the FBI to launch an investigation — one limited in time and scope — into some of the allegations against Kavanaugh. According to The New York Times, the bureau will be questioning four people: Ramirez; Mark Judge; Leland Keyser, a high school friend of Ford's; and Patrick "P.J." Smyth, who Ford says was at the house where she was allegedly assaulted.
Swetnick's attorney, Michael Avenatti, said Monday that his client had not been approached by the FBI as part of its investigation. He said Swetnick is willing to "take a polygraph test, meet with the FBI and be cross-examined by Kavanaugh's lawyers."
According to The Associated Press, Swetnick has an "extensive history of involvement in legal disputes." In 2000, she was involved in a lawsuit in which an ex-employer, Oregon-based software company Webtrends, accused her of providing false information on her job application. The company claimed Swetnick, a software engineer, had also engaged in "unwelcome sexual innuendo and inappropriate conduct" toward two male co-workers.
Swetnick claimed Webtrends had subjected her to "physically and emotionally threatening and hostile conditions," according to the suit. She said she was sexually harassed by four co-workers ― claims her colleagues denied.
Avenatti told the AP that Swetnick's legal history had "no bearing on the credibility of her claims about Kavanaugh." The Webtrends suit, which he described as "completely bogus," had been dismissed a month after it was filed, he noted.
Avenatti has slammed the FBI's Kavanaugh investigation as a "scam" and a "sham."
"How do you conduct a legitimate, fair & thorough investigation into allegations unless you interview the person actually making the allegations about her experiences, what she witnessed, and what facts and other witnesses she is aware of? Answer ― YOU CAN'T. And that's by design," he said in a Sunday tweet.
Popular in the Community