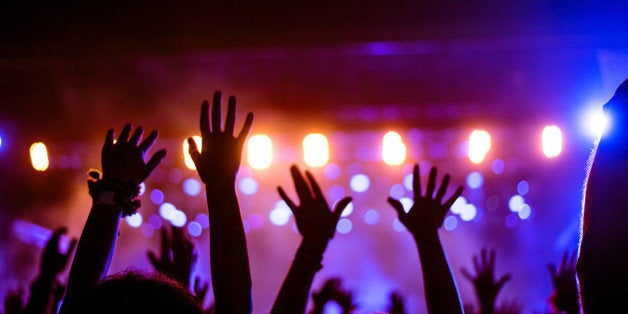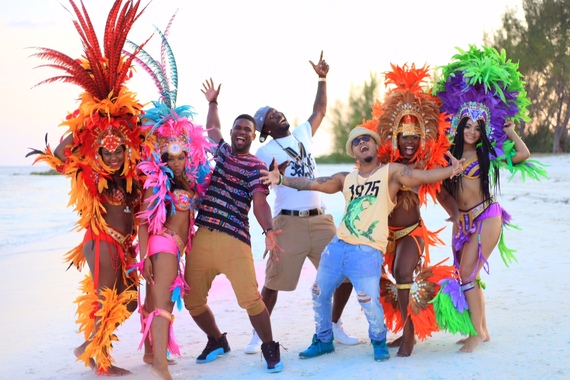 Whenever I get the chance to highlight something or someone from the Caribbean making an impact, I fully embrace the opportunity. Since migrating to North America from the southern Caribbean island of Grenada, I have learned how important it is to help shape the narrative of the Caribbean. As nationals and members of the diaspora, we shouldn't allow the media in larger countries to dictate how our Caribbean Islands are seen. Therefore, I believe we need take up the mantle to give actual accounts of what the Caribbean is like, which is one of the reasons my business partner Trisha Mitchell-Darius and I started #IamGrenadian, a movement centered on illuminating Grenada. However, others are also leading the charge to help propel the Caribbean, and one such person is Julien Thompson also known as Julien Believe from the Bahamas.
I had a chat with Julien, and after hearing his story, I felt it was my duty to talk about what he is doing to help bring the Caribbean together and shape the Caribbean narrative. Julien is a top Bahamian artist with several notable accolades. His eclectic mix of island infused pop landed him the Bahamian Icon Award for "Most Popular Song" for his viral hit "The Caribbean Slide" in 2014. In 2015, Believe performed at the Miss World competition in Sanya, China and was nominated for the Cacique Award for "Song of the Year". Julien's writing skills and smooth vocals propelled him to even collaborate with nine-time Grammy Award winner John Legend for his hit song, "Winner". In 2015, Julien released the #1 most requested song in the Bahamas, "Live and Wine" with soca superstar Bunji Garlin.
I was very impressed with what Julien has accomplished thus far, and from his new single and music video, it is clear that he isn't slowing down one bit. The song is called "Party Ambassador" and features Ricardo Drue, Beenie Man, and Fadda Fox. Julien said when he saw what DJ Khaled did with Chris Brown, Jeremiah, and August Alsina, he just knew he had to do the same in the Caribbean. Julien's aim is to showcase the Caribbean through his music and personal brand. His message certainly resonated with me. It felt similar to the conversation I had with Destra Garcia a few months ago when she was launching her new song. I am always so impressed when Caribbean artists proudly wave the Caribbean flag and put the Islands at the forefront of everything they do.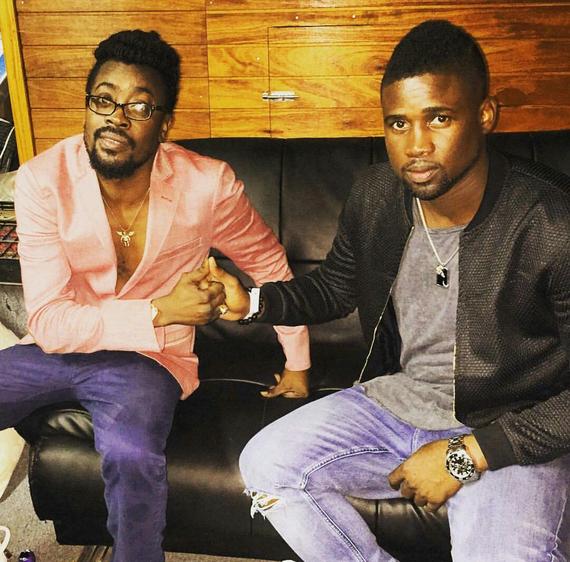 As a digital marketer, I am always an advocate of using Social Media to build brands, and I recently wrote a piece on how Caribbean artists should use Social Media to build theirs. One of the questions I asked Julien during our conversation was whether or not he manages his own Social Media. He was very proud to announce that he is the man behind the brand. Every tweet, photo on Instagram, response, and post on Facebook are all done by him. I asked Julien, what is one thing that you want people to know about you? He said he never gives up, even when the odds are against him. He believes that in life anything you want is attainable, but you just have to be ready to fight for it while remaining focused. Julien proves that it is possible to realize your dreams no matter what life throw at us. We just have to be prepared to keep our heads down and make the necessary sacrifices to see it through.
As Caribbean nationals, no matter our occupations, positions in society, name recognition, and from the well-known such as athletes, entertainers, entrepreneurs, politicians to the normal person on the street, we need to use our personal influences to ensure that we control the narrative of the Caribbean. No matter where we are on the societal or economic hierarchy, we need to be the ones telling our own stories and not everyone else.
Calling all HuffPost superfans!
Sign up for membership to become a founding member and help shape HuffPost's next chapter