 Julien Grout was nowhere to be seen in the Senate hearing room on Friday. But behind the scenes, this largely unknown figure had much to do with why his former bosses at JPMorgan Chase were sitting there uncomfortably, answering often-hostile questions from lawmakers on how traders lost $6.2 billion on seemingly reckless derivatives trading.
A former bank trader, Grout is party to much of the correspondence and telephone conversations that Senate investigators presented as crucial evidence substantiating a key finding in their report released late Thursday: Top management was directly involved in concealing information that pointed to staggering losses within the London office of a JPMorgan unit known as the Chief Investment Office.
According to the Senate report, Grout frequently raised alarms internally about the size of the positions being staked out by his direct supervisor, Bruno Iskil, the trader whose gargantuan bets earned him the nickname the "London Whale."
Grout also engaged in a practice that many Wall Street denizens would regard as an act of brazen insubordination: He maintained a private spreadsheet tracking the difference between the daily losses the trading unit was reporting to headquarters in New York and what he calculated to be the real losses.
The Senate report cites this "shadow profit-and-loss document," as proof that traders inside the Chief Investment Office "felt pressured and were upset about mismarking the book to minimize losses."
"The Grout spreadsheet ... show[s] that the CIO traders knew that the changes they had made in how the credit index derivatives were valued had produced enormous reductions in the amount of losses reported internally, compared to the losses that would have been reported using midpoint prices," the Senate report asserts.
It describes Grout, a French citizen living in London, as one of the people who "played key parts in the events at the center of this inquiry." (As a foreign national, Grout was not subject to a subpoena to appear before the Senate committee hearing on Friday.)
According to the report, Grout was a junior trader in charge of the CIO's grunt work. He plugged the office's trades into a computer on a daily basis, ran the software that calculated how much money the bank had earned or lost on those trades, and then sent a spreadsheet with that data to bank headquarters in New York.
Grout was one of the first traders to raise the alarm about the growing losses with his direct supervisors in London, suggesting in an email sent on Jan. 4, 2012, that the bank needed to begin unloading the investments the CIO had amassed. Grout estimated that selling off troublesome holdings would cause JPMorgan to realize losses of $516 million, prompting one of his superiors, Javier Martin-Artajo, to dismiss that option as a "fire sale."
Over subsequent weeks, Grout followed orders even as the losses swelled. But on March 9, 2012, he explicitly challenged his immediate boss while accusing Iskil of making him complicit in what he portrayed as egregious accounting fraud, according to the report.
"I have a vague idea you know how this is going to end up," Grout told Iskil in a phone conversation that day, according to the report. "It will be a big fiasco and it will be a big drama when, in fact, everybody should have, should have seen it coming a long time ago. ... Anyway, you see, we cannot win here. ... I believe that it is better to say that it's dead, that we are going to crash."
Iskil agreed Grout should be marking losses more truthfully, according to the report. But following that conversation, Grout sent an instant message to Iskil that said new instructions on how to do his job undercut that agreement. "I am not marking at mids as per a previous conversation," he wrote, using trade jargon to refer to valuing investments at a realistic level.
In a phone conversation the following next day, Iskil again agreed with Grout, blaming Martin-Artajo for pressuring them both to ignore growing losses. "I don't know where he wants to stop," Iskil told Grout, according to the report, "but it's getting idiotic."
In that same conversation, Iskil reportedly complained that Martin-Artajo had instructed the traders to engage in a new strategy that essentially doubled down on the positions they had taken. Grout and Iskil agreed the CIO portfolio at that point was becoming "more and more monstrous."
On March 19, 2012, Grout and Iskil went over Martin-Artajo's head, sending an email to the bank's top management that included Grout's spreadsheet and suggested losses as large as $800 million were quickly piling up.
Four days laters, Ina Drew, the chief investment officer, told traders to "put phones down" and stop trading on the portfolio.
After allowing him to stay on until July 2012 to help unwind the trades in the portfolio, JPMorgan suspended Grout. Iskil and Martin-Artajo were fired. Drew, the chief investment officer, resigned.
Documents filed with British financial regulators show Grout resigned from JPMorgan on Dec. 12, 2012.
Related
Before You Go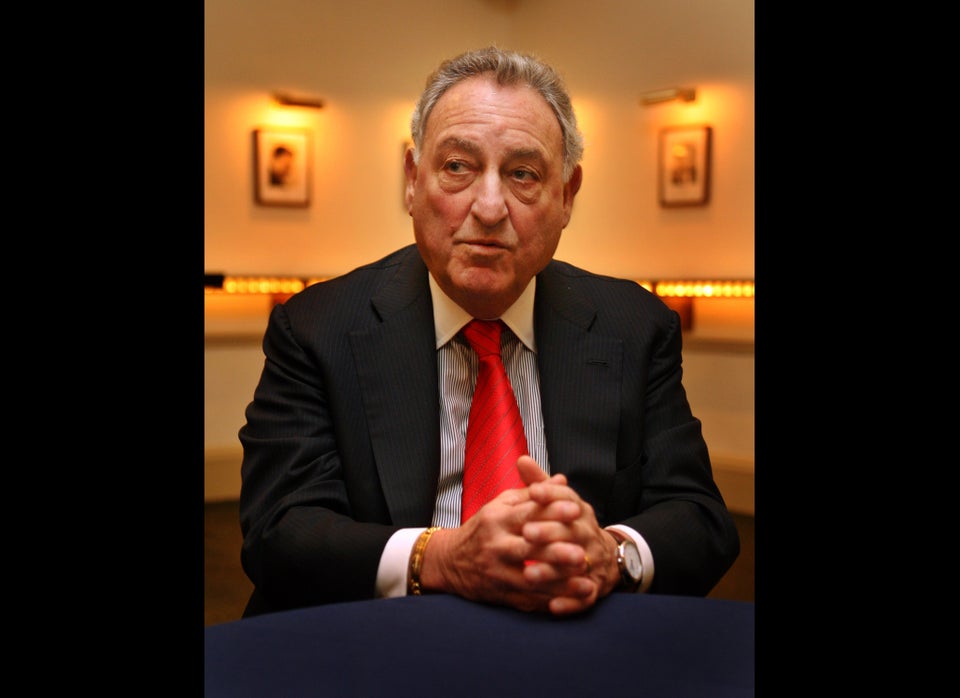 Bankers Who Want To Break Up Big Banks
Popular in the Community