In between her responsibilities as teacher at Aristides Atelier, located in Seattle's Gage Academy, and her preparations for TRAC2014, which begins this weekend in Ventura, Juliette Aristides took some time to talk with me about the Atelier Movement and the trend toward skill based classical painting.
JA: Atelier education is like musical training at a conservatory -- and much of the artwork produced in the first years are exercises akin to practicing scales. In past ages, a decade of intensive study was not unusual to become a skilled artist and we currently have only a fraction of the time to train students. Technical mastery is an important element of the education; how students later choose to apply those skills is up to them.
Remember, this is a new movement. The skill based aspect of arts education was utterly decimated and it took several generations to begin to turn this around. Twenty years ago, there were only a handful of Ateliers in the world. Now, I can't keep track of all the new Ateliers cropping up. In those days, it was terribly difficult to piece together an education and technical concerns were all consuming. Then, to make something with skill and beauty was a philosophy. We are only now getting a large body of well-trained painters who are young. This is the perfect time to start discussing content, meaning, and philosophy.
TRAC2014 is precisely the forum for such discussions. It is happening this coming week in Ventura where Aristides will present her ideas. Leading painters, philosophers, educators and historians, not to mention buyers and sellers will gather to talk about what Michael Pearce, organizer of TRAC2014, has called, the the most significant movement happening in the Artworld today. There are philosophies behind it, and there are dozens of professional papers being written about it. Many of them will be presented at this years convention.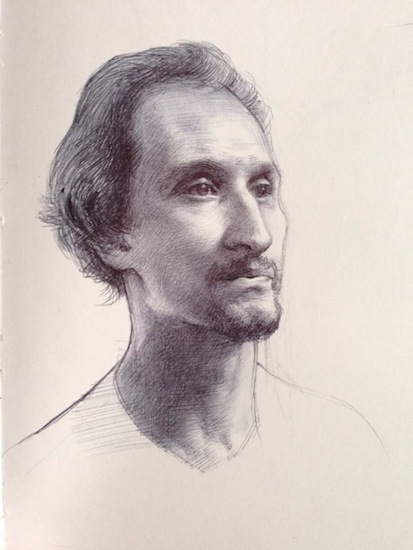 Ballpoint portrait study by Christopher Pugliese who is both a graduate of, and an instructor at, the New York Academy of Art.
JA: "Many of the painters that we are seeing involved with representational painting are from the Ateliers that have been steadily increasing in numbers over the past few decades. Interest in the Atelier Movement is evident in the social media. Facebook groups devoted to classical painting and the teaching of it, the support of it provide interesting threads about techniques, subject matter and the philosophy behind the work."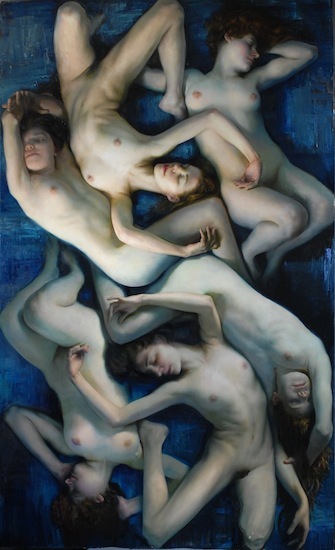 BK: Is there a common lineage amongst today's ateliers?
JA: R.H. Ives Gammel and Richard Lack are fathers of the American Ateliers, which follow practices brought over from Europe in the 19th century. Most people either studied with Lack (or another Gammel student) or were influenced by Lack's essays on the Training of Painters. We are now getting third and forth generation folks as students. It is only recently that people are opening studios called Ateliers that are in name only.
BK: How did the techniques survive the deconstruction of the 20th century?
JA: Ateliers are monasteries of art keeping skill and technique alive while many schools dissolve their painting departments. Much information has been lost. However, we do have a core principles that were preserved from teacher to student and we have confirmation on the solidity of the principles through the many books which remain.
BK: Are larger multi figured allegorical compositions a goal?
JA: The student has the freedom to choose what best reflects the direction they want their work to go. For many it is figure work or multi-figure work, for others it is landscape or still life. The hierarchy of subject matter ranked by importance is less significant than finding a match between a student's skill, passion and vision.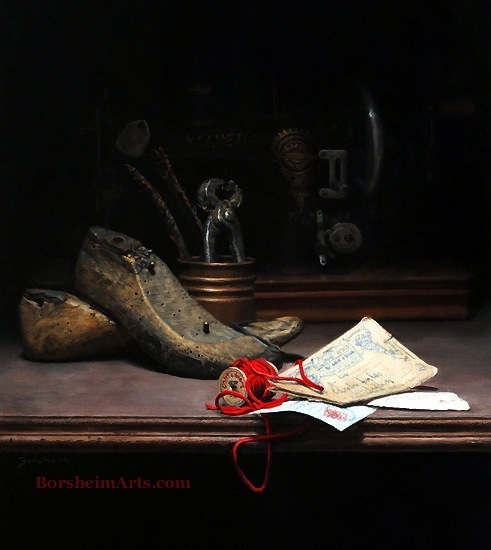 Giuseppe's Tools, Shoes by Kelly Borsheim, Angel Academy of Art

JA: I have a fourth year thesis program in my Atelier wherein students create a body of work around a central idea of their choice which culminates in a gallery show after they graduate. We have different working artists from the Seattle community mentor the students helping them cultivate their ideas throughout the year. These professionals have vastly different tastes and sensibilities. The result is a cross pollination of ideas helping create interesting work. This is the year to take big risks and focus on small steps toward cultivating a personal vision.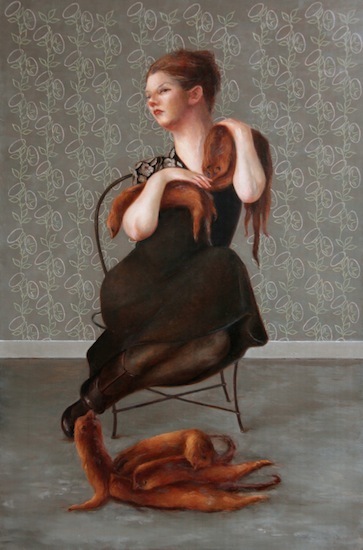 Although I encourage students to take risk and explore content during the fourth year, I am not concerned with students peaking creatively while they are still in school. They are being trained for a lifetime of work, to learn their history and to produce deep roots. It takes time to cultivate the artist's voice -- a personal evolution -- it can't be invented and still be authentic.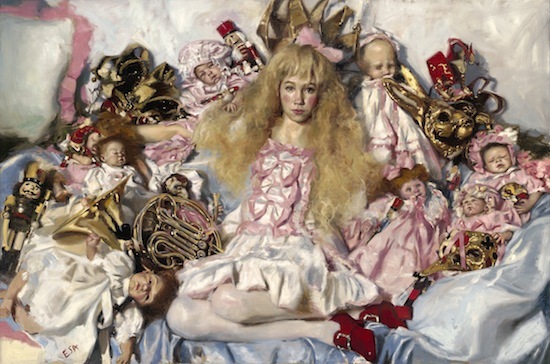 Yule by Teresa Oaxaca, the Angel Academy
BK: What are your thoughts as to why well crafted representational painting is currently garnering so much attention?
JA: I think there are pragmatic reasons. For example, the boom in digital animation which could cause a resurgence of interest in traditional skills. However, I am far more interested in the philosophical ones. There are deep human needs left unfulfilled by modern life in the age of Information.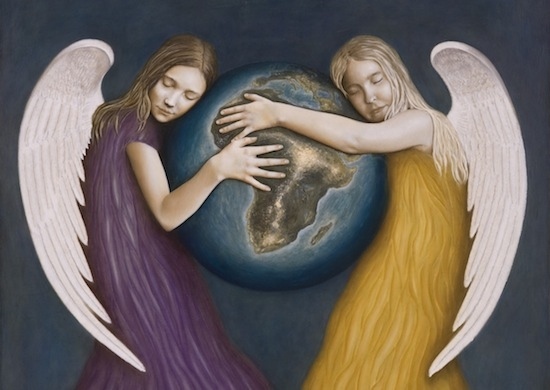 Unconditional Love by Nanne Nyander, Florence Academy, the Nerdrum School

Technological progress evolves quickly leaving many things in its wake. "We are living in an age of anxiety that's a reflection of the near constant change and confusion in technology and social mores." (Alex Williams New York Times Emily Posts of the Digital age).

Representational painting appeals to the eternal qualities of a human life. As more and more of life is spent on-line, painting is a celebration of the real. As John Berger wrote: "More directly than any other art, painting is an affirmation of the existent, of the physical world into which mankind has been thrown."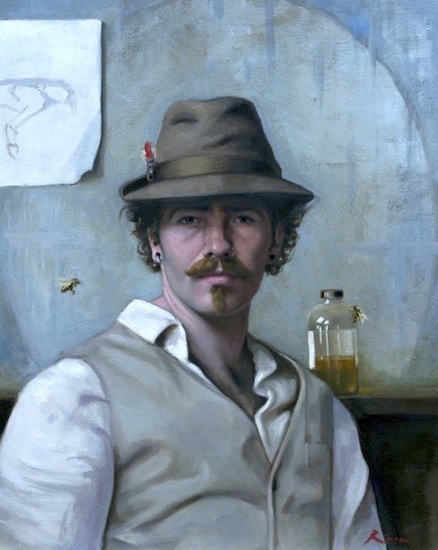 In Search of Sustenance by Osiris Rain, Angel Academy, Nerdrum School.
Beautiful paintings are a confirmation that there is no ordinary life, anywhere can be significant if you have eyes to see it. It is one of the most efficient communication tools ever invented connecting us across millennium, cultures, and genders into a quiet communion. Representational painting is an oasis for deeply human concerns, providing a source of reverie, thought, beauty and consolation. I don't believe it will ever disappear.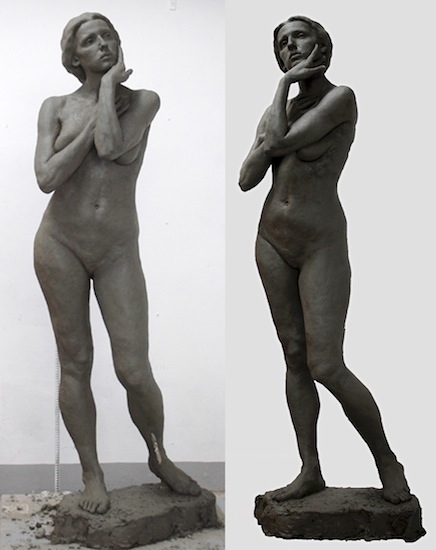 Hope by Lori Shorin, 2 views, Florence and Grand Central Academies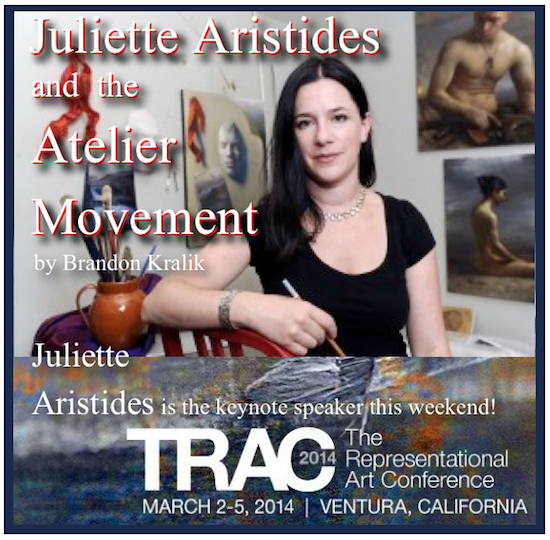 Juliette Aristides will be speaking at TRAC2014 which will be held from Mar. 2 to Mar. 5th at the Crown Plaza Hotel in Ventura, CA. Book immediately to get in on this rare opportunity.

Enjoy the slideshow. Young Masters at Work, Drawings From the Ateliers:
Remember to share this with your interested friends. Mahalo.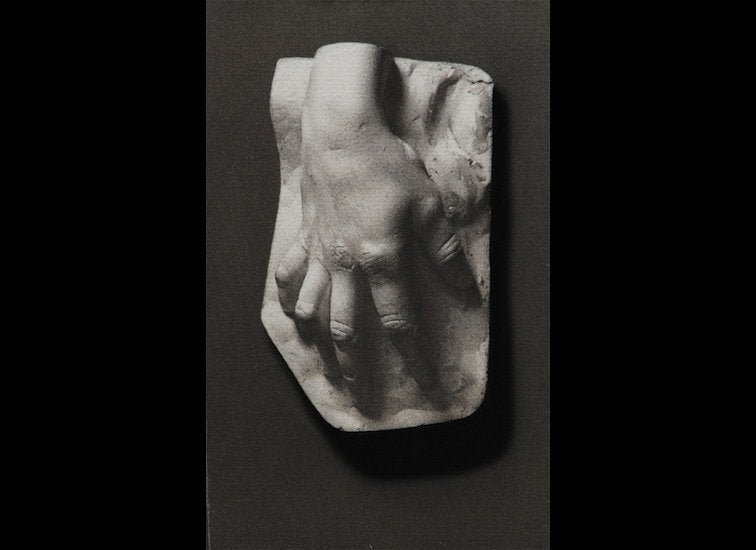 Drawings and Paintings from the Atelier Movement
Popular in the Community