WARNING: EXTREMELY GRAPHIC PHOTOS BELOW
Julio Aparicio, one of Spain's most famous matadors, was gored in the throat today during a bullfight. The horrific injury has left him in critical condition:
"[The horn] went though the tongue and penetrated the roof of the mouth, fracturing the jawbone," one of the medics who worked on Aparicio told AFP news in Madrid.
[UPDATE: After two operations, it appears leading surgeon Maximo Garcia Pedros has saved Aparicio's life. The bull, however, was quickly killed by other matadors.]
The incident took place during the Festival of Saint Isidro, considered to be the most important event in the bullfighting calendar, at the Plaza de Toros las Ventas bullring, which can seat up to 24,000 people.
Scroll down for photos and video of the goring. WARNING: they are not for the faint of heart.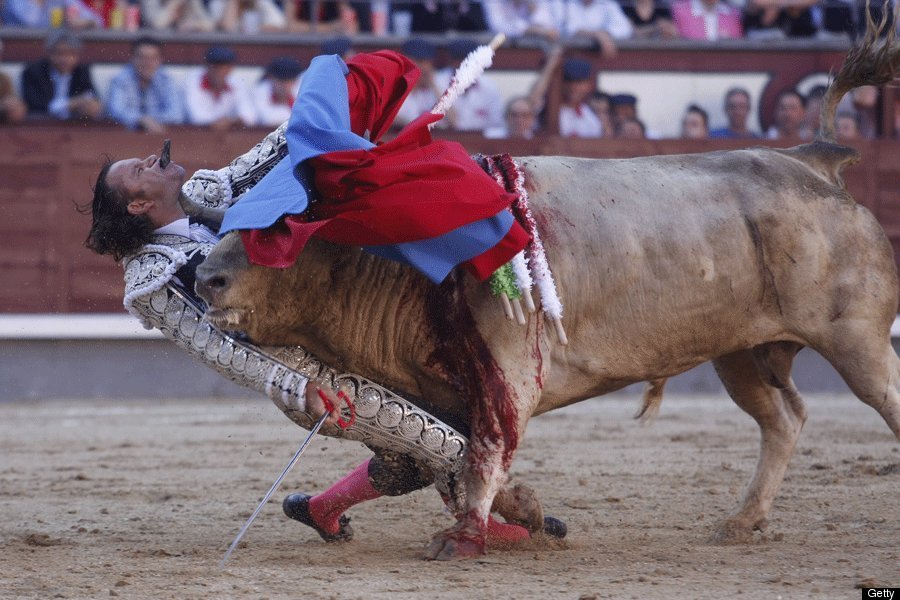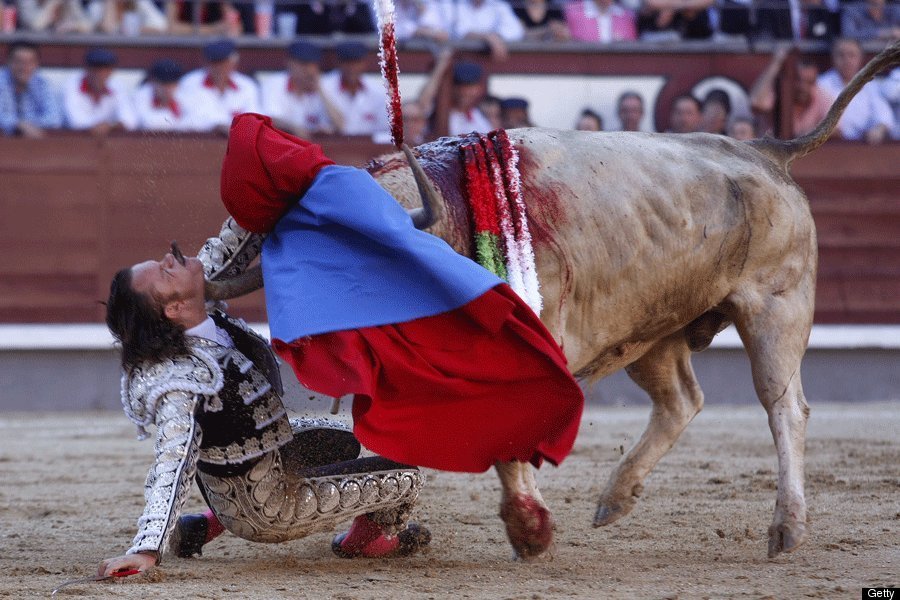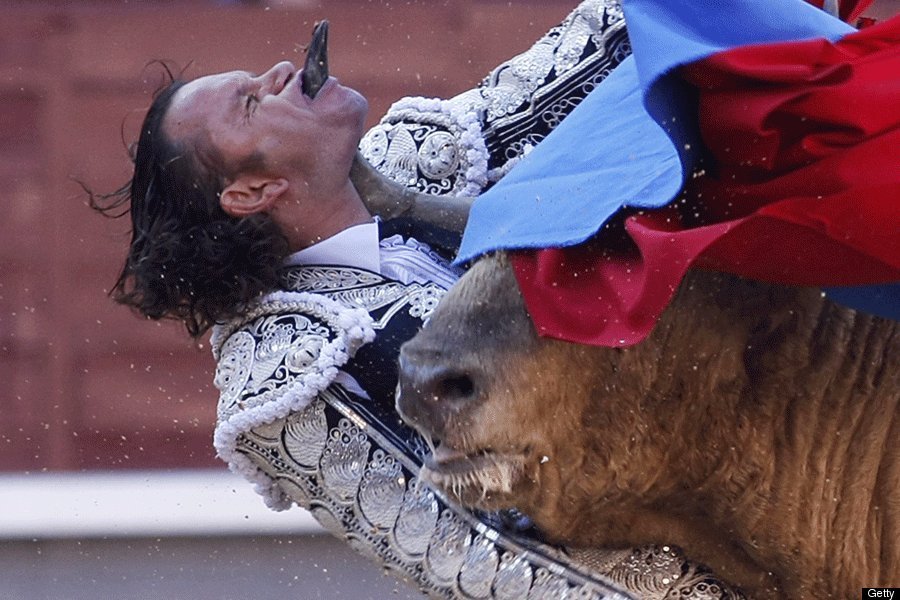 Related
Popular in the Community