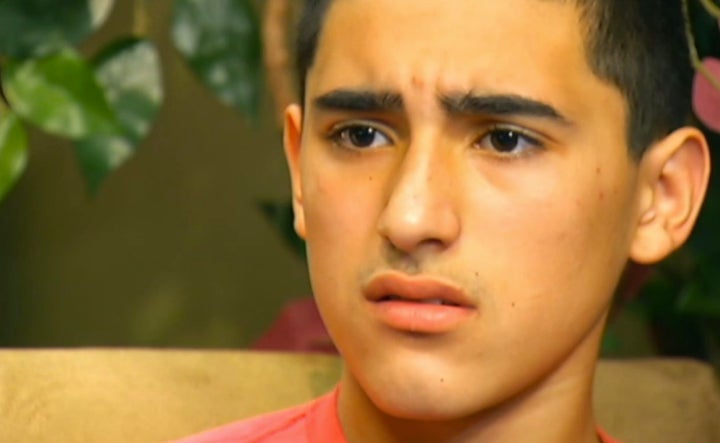 No one believed 15-year-old Julio Artuz when he said he was being bullied by a teacher at school -- not even his parents.
"Don't call me special," Artuz told the teacher.
"What? Oh my god, f-ing. What does the sign on the front of the school say? Special education," the teacher yelled back.
Artuz defended himself by saying that when he got out of the school, the teacher couldn't call him special anymore. In response, the teacher made a threat.
"...I will kick your a-- from here to kingdom-come until I'm 80 years old."
In a statement to NBC10, the school district said officials take allegations of harassment seriously and are carrying out an investigation.
"The actions depicted on the video do not reflect the mission or culture of our school," according to the statement.
The teacher is on paid leave until the investigation concludes and would not respond to the station's request for comments.
Unfortunately, this isn't the only incident of teachers bullying special needs students. Kelly Chaffins, a former teacher's aide at the Miami Trace Middle School in Ohio was forced to resign from her position, after a tape recorder hidden in a student's clothes showed her and the presiding teacher, Christy Wilt, bullying the student.
"No wonder you don't have any friends," Chaffins is recorded saying. "No wonder nobody likes you." The audio gets worse as Wilt allows, and at times participates in bullying the special needs student about her weight.
"Don't you want to do something about that belly," Chaffins said.
"Yes," the girl responded. Next, Wilt criticizes the girl for not exercising, and her parents for not taking her to exercise.
"She got to where she didn't want to go to school," he said, choking back tears. "She was ... starting to harm herself to keep from going to school and we knew we had to do something at that point."
While Chaffins was forced to resign from her position, Wilt remains on unpaid leave after signing an order that mandates she take eight hours of classes on how to recognize, and stop, bullying and child abuse.
Clark Country Superintendent of Schools Philip Lanoue told the Athens Banner-Herald that the incident violated school policy.
"This incident is counter to our philosophy and how we work with kids, and we will not tolerate it. Swift action will always be taken if there are any issues like this in our district."
Watch Julio Artuz's footage:
Calling all HuffPost superfans!
Sign up for membership to become a founding member and help shape HuffPost's next chapter