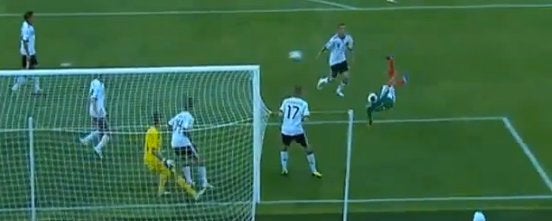 We're not sure which goal was better. So we decided to show you both.
In the 17th minute, Jorge Espericueta scored an unbelievable goal directly off a corner kick. The ball sailed by each defender, hit the far post and bounced into the net to tie the game at two.
Mexico's Julio Gomez scored the game-winner and his second of the game in the 89th minute with an electrifying bicycle kick.
Mexico will play Uruguay in the Final.
Scroll down to watch the videos and vote for which goal you think was better.