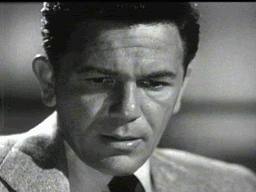 Blacklisted actor John Garfield, ne Julius Garfinkle, was the subject of a curtain talk at the Academy of Motion Picture Arts and Sciences tonight following a screening of the enthralling, archetypal boxing film, Body and Soul (1947), part of the Academy's screenwriter-driven summer film noir series.
Garfield's unswerving dignity as a Jewish boxer (improbably named Charlie Davis) dominates the film, a performance the majestic b/w cinematography of James Wong Howe captures well. Garfield's brand of intense emotionalism paved the way for Pacino and DeNiro... and closer to his time, Monty Clift and James Dean.
Remembering Garfield was his daughter Julie, herself an accomplished film actress who lost her father as a little girl. Only a six-year-old's vague memories of "going round and round [with him] on a Central Park West merry-go-round" linger. Garfield died young, at 39, the victim of a gimpy heart (rheumatic fever as a young man compromised his health) and the unbearable stress of being a huge star and a key target of the House Un-American Activities Committee witch hunt.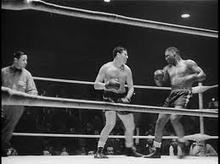 Conversing with Academy programmer Randy Haberkamp, Julie Garfield noted similarities in her' father's role in Body and Soul and his real life: "It's so strange that he made this film. He [too] didn't sell out."
Garfield plays Charlie Davis, a top-level boxer who after agreeing with his mob management to throw a fight, in the heat of the moment resists. Not two years later, John Garfield was called by HUAC, but refused to name names. Did life imitate art?
"What's important about Body and Soul is that it happened in my father's own life. He was a kid from the [Bronx] streets. His family was poor. His mother died at seven and he didn't get along with his father. He was a tough kid and he was wild. Only a school teacher channeled his wildness into debating, which led to acting. That led to the Group Theater. Then he got discovered by Hollywood."
"The boxing genre was important for him. Clifford Odets wrote boxing drama Golden Boy for him, but he didn't get to play the lead role on Broadway because Luther Adler had seniority in the Group. Later when he did play Golden Boy, they called it "Garfield's revenge."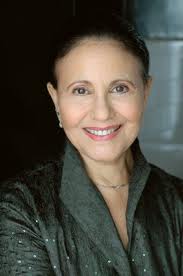 "He fell in love with my mother at a very early age and it was a passionate love. It survived the insane test of what fame does to you. My parents had a volatile relationship and they were separated when he died. But I feel sure they would have eventually got back together again."
"At the Amsterdam Avenue funeral home, 10,000 people wanted to pay their respects. My mother let them."
"What I see in this film," says Julie Garfield, "is a truly passionate, devoted artist. It's the specificness of the choices he makes and his profoundly deep understanding of the character [that impresses me].
"HUAC hounded him. He was tormented by how abandoned he was by the business and how he couldn't get work. When it came to the blacklist, like Charlie Davis [in the film], he dies because of it."
"My father wasn't political. He was an idealist and he was anti-racist. My father had great, great integrity."
Popular in the Community