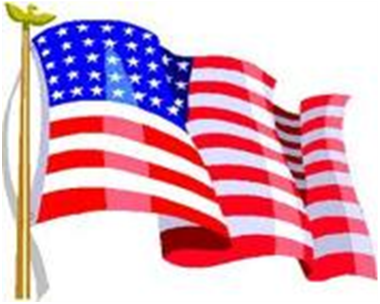 Did you know that the Muslim contribution and participation in the United States of America began at the birth of our nation?
The Fourth of July should not simply come and go; we must make it a remarkable day. It should be a great happening to augment National Integration. Let's call July 4th as our national Integration day, where Americans of all faiths, or no faith, races, ethnicities, nationalities, political, sexual and other orientations come together to celebrate the oneness of our nation.
Each one of us will resuscitate our pledge, "I pledge allegiance to the Flag of the United States of America, and to the Republic for which it stands, one Nation under God, indivisible, with liberty and justice for all." We further commit to the safety and security of every American. All Americans need to feel safe. If others around us don't feel safe it is very difficult for us to come together as a nation.
We need to bring aboard all Americans and embrace the Muslim Americans and other Americans who are sidelined now. This is a morale booster for all of us Americans, just like the new freedom breathed into our nation by Rev. Martin Luther King, Jr., a freedom from the burden of treating the African Americans less than the dignity they deserved for their contributions in building America.
MUSLIM SUPPORT OF AMERICA
Muslims have been contributors towards the well being of the United States of America from the very beginning -the declaration of independence on July 4th, 1776. Not only did they acknowledge the new state, but the treaty signed with Morocco and the United States is one of the oldest operating documents in the world.
Morocco's Sultan Muhammad III was the first world leader to recognize the sovereignty of the United States followed by Nederland's Johannes de Graaf and Tipu Sultan of Mysore (India).
According the Dr. Range Gowda, an authority on Tipu Sultan, "That Tipu Sultan had fire crackers going up in Sriranga Patna, his capitol cheering America's independence. He faced the same enemy that the George Washington had faced: Lord Cornwallis."
Now is the time to revive that relationship and strengthen it.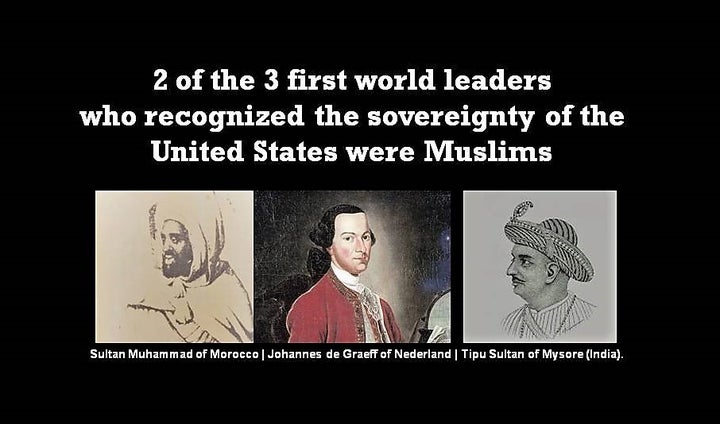 What: July 4th Celebrations
Time: 2-4 PM ( right after the end of July 4th Parade at the National Mall
Where: Farragut Square, Washington, D.C. (right across from the Farragut West Metro) 912 17th St NW, Washington, DC 20006
July 4th means freedom, understanding and unity. It's a time to once again reflect on what it means to be an American—the spirit to be creative, generous, and proud to extend a hand. The program will change your relationship between yourself and all other Americans; No American regardless of background will be on sidelines any more, but a part of the American Story. Let's come together and celebrate.
July 4th represents everything to Muslims and the biggest is the freedom. Islam is indeed about freedom of conscience, justice and liberty.
The Pledge of Allegiance is one of the most cherished statements for Muslims. The Quran asserts those values, so it's like coming home for Muslims.
The concept of equality is etched and nurtured in the Muslim psyche in every ritual and spiritual practice of Islam. Prophet Muhammad delivered the following words in his last sermon, "All mankind is from Adam and Eve, an Arab has no superiority over a non-Arab nor a non-Arab has any superiority over an Arab; also, a white has no superiority over black nor does a black have any superiority over white except by piety and good action." 1144 years later, we crystallized a similar statement in our immortal declaration of Independence, "We hold these truths to be self-evident, that all men are created equal, that they are endowed by their Creator with certain unalienable Rights, that among these are Life, Liberty and the pursuit of Happiness."
The raging battle among Americans to keep the state and church apart resonates with Muslims living in America as the Quran speaks out to them, 49:13- "O mankind! We have created you male and female, and have made you nations and tribes that ye may know one another. The noblest of you, in the sight of God, is the best in conduct. God Knows and is Aware." Indeed, knowledge leads to understanding and understanding to acceptance of the otherness of others and appreciate a different point of view without having to agree with it. We have come a long way, and still have miles to go to realize the above truths, and realize we will.
The Center for Pluralism is highlighting the Muslim contributions to America. Each one of the Board Members is excited. Dr. Karen Hollie-Thibodeuax, Fatima Argun, Sam Madden, Dana Lankford-Russell and the supporting team members O.S. Modgil and Ali Azhar Fateh have provided extensive support. The encouragement and long term support for Pluralism came from Ambassador Sada Cumber, Mr. Farooq Wazir Ali and Professor Emeritus Dr. Harbans Lal who are genuinely committed to a cohesive America. There are Muslims who strongly believe in integrated societies and support such activities and one of them is Dr. Frank Islam, a philanthropist who believes in the need for such societies through research, education and action. Dr. Frank Islam is also a contributor at Huffington Post and a TV personality with his own show.
First, I pray for the spirit of that freedom to be born again, again and again every year, for eternity. Indeed, we are the land of the free and the brave. The whole world looks up to America with admiration, although we still have a few more milestones to achieve.
American Muslims are making serious efforts to be fully participating and contributing members of American society for the security, peace and prosperity of our homeland. They have unequivocally stood up for free speech.
American Muslims uphold, protect, defend and celebrate the values enshrined in the U.S. constitution. Their faith reinforces the creed of "One Nation under God, with liberty and justice for all."
The more integrated we are, the safer it is for every one of the 322 million Americans to feel and live safely.
There are many events taking place on July 4th in Washington, D.C., the July 4th National parade ends at 2:00 on Constitution Avenue and one of the events where you can learn about the history starts at 2:00 PM at Farragut Square
This program offers a special opportunity to embrace those who have stayed on the sidelines. We all must come together and celebrate it big time. We are one nation, the more we are one, the more secure we will be. (Right across from the Farragut West Metro) 912 17th St NW, Washington, DC 20006 http://centerforpluralism.com/july-4th/
Don't forget to bring your flags and chairs.
Dr. Mike Ghouse has dedicated his life to the mission of building a cohesive America and offers pluralistic solutions on issues of the day. He is founder and president of the Center for Pluralism in Washington, D.C. He is a pluralist, thinker, writer, activist, speaker (Pluralism, Interfaith, Islam, Politics and foreign policy) interfaith wedding officiant and a news maker.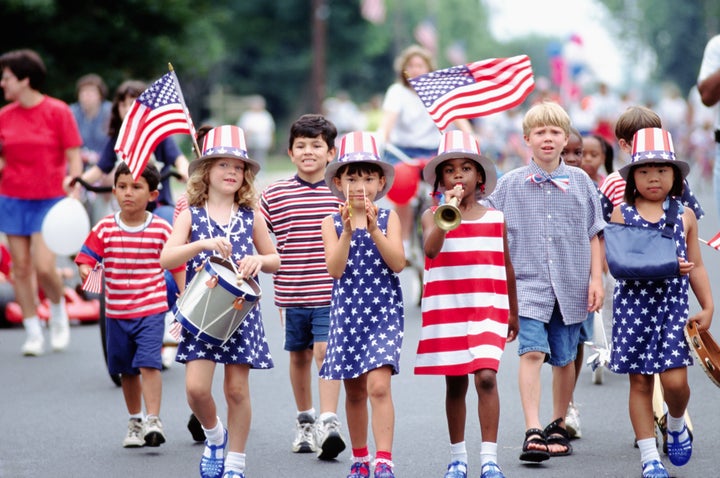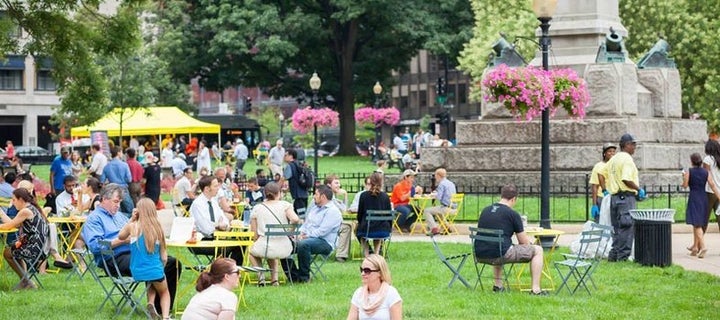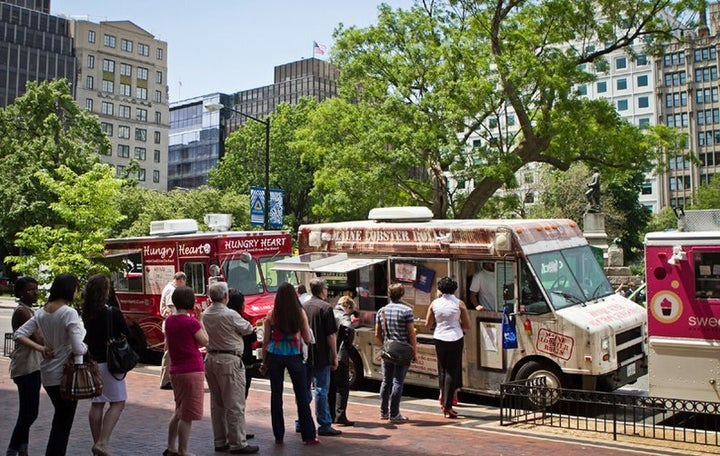 Support HuffPost
The Stakes Have Never Been Higher
Related
Popular in the Community