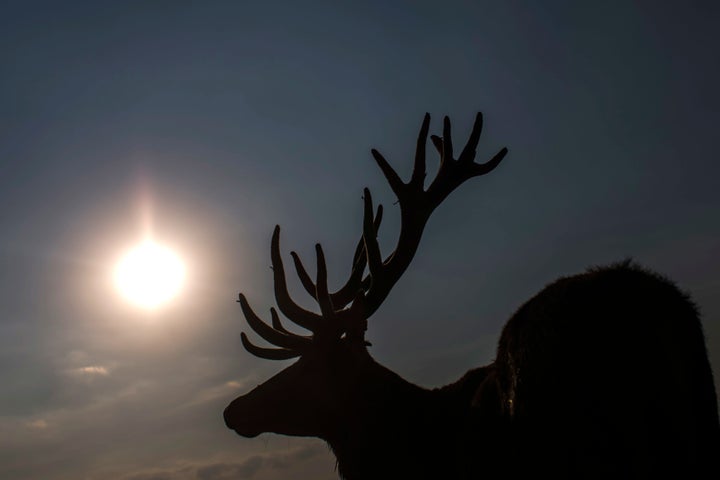 July 2015 was officially the Earth's hottest month in recorded history, government scientists confirmed Thursday, following up on preliminary data published earlier this week by NASA and the Japan Meteorological Agency.
The average temperature in July was 61.86 degrees Fahrenheit, beating the previous global record set in 1998 and again in 2010 by about one-seventh of a degree. That's a large margin for weather records.
Weather monitoring data stretches back more than 135 years, to 1880. But nine of the 10 hottest months on record have happened since 2005.
Even though we only have 150 years of data to look at, tree rings, ice cores and coral formations show the planet is the warmest it's been since at least 4,000 years ago, Mashable notes.
The first seven months of 2015 are the hottest January-to-July span on record. National Oceanic and Atmospheric Administration climate scientist Jake Crouch told The Associated Press it's quite likely that 2015 will end up the hottest year on record, beating last year.
Crouch said the planet may also get a temperature boost this year from the "Godzilla El Niño" brewing in the Pacific Ocean, which is the heating of the equatorial region and affects weather around the globe, especially the U.S. in winter. Researchers have warned that this phenomenon could be "one of the three or four strongest events on record."
Climate scientist Michael Mann pointed out that the shattering of these unprecedented global warming records is unequivocal proof that humans are directly impacting the changes in the climate.
"It is exceptionally unlikely that we would be seeing a record year, during a record-warm decade, during a multidecadal period of warmth that appears to be unrivaled over at least the past millennium, if it were not for the rising levels of planet-warming gases produced by fossil fuel burning," he told The Huffington Post in January of this year, after 2014 was declared the hottest year on record.
The Associated Press contributed to this report.