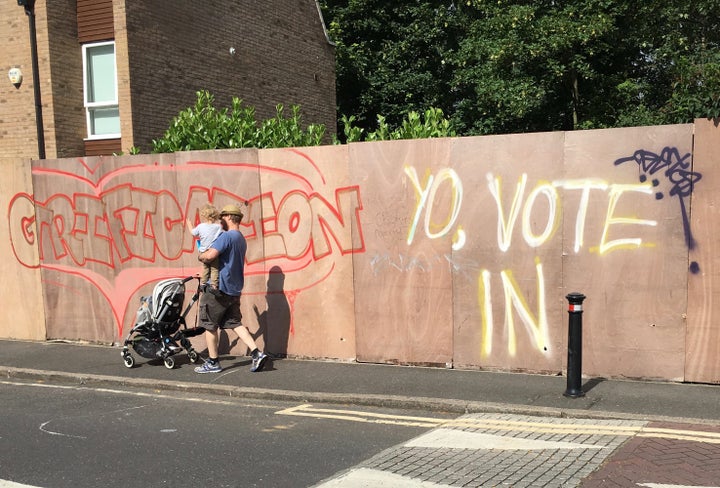 When I landed in London, on June 24th, I was shocked to hear that Britain had voted to leave the European Union. As a black Briton I took the vote personally, and even more so coming from America where I'd been living for the past twenty years and grown tired of the nasty persistence of racism. I was further dismayed as I drove from the airport to my parents' home in southeast London, noticing scores of St. George flags. I thought these English flags were signs of strident nationalism, not realizing that they were just there for the European football championship.
In the months before the referendum, many of my British friends looked at America, bewildered by the popular appeal of Donald Trump. Now these friends were bemoaning Boris Johnson and all who voted "leave" on "feelings rather than fact." The pound had fallen, many homeowners would be tipped into negative equity, and recession seemed inevitable. I joined in the chorus of laments, albeit aware that the force of such feelings in newly gentrified Peckham was nothing compared to those voiced in places like my grandmother's Yorkshire where many felt left behind by globalization and by their country.
I was in London to speak at a literary conference on books that inspired me as a writer. One of these books was July's People, published in 1979 by South African Nobel laureate, Nadine Gordimer. The novel, which was banned under apartheid, tells the story of a country on the brink of revolution, torn apart by racism and inequalities. It's a story of shocking reversals, which seemed eerily relevant as I stepped off the plane into Brexit, followed by Regrexit, a prime minister's resignation, and elites who felt they'd lost control to the untutored.
After a week of political chaos, I was curious to hear what continental Europeans thought of Brexit, and looked forward to accompanying my husband for a timely themed conference, on the future of the nation in a world of turmoil. This international conference, hosted by the Cercle des Économistes, featured prominent business, technology, and political leaders including Christine Lagarde from the I.M.F., and Dr. Mamphele Ramphele, former anti-apartheid activist and politician.
Many of the talks were held in university lecture halls, which reminded me of my student days in Bordeaux. In 1989, Jean-Marie Le Pen was arguing against the rights of students to wear headscarves. The courts later settled the controversy, but France's discomfort with Muslims had reached a new high in the wake of recent terrorist attacks. While conference participants debated this "world in turmoil," it seemed that we also held it at convenient arm's length from where we were gathered in quaint Aix-en-Provence.
All conference attendees wore scarves (of the neck or pocket variety) identifying us as members of a select group while our meetings were interspersed with wine, dainty finger foods, and operas by Mozart or Handel at the Aix Music Festival. As we walked to conference sessions, we passed old women begging on the streets, then showed our special scarves to security and followed the red carpets. "In a world of turmoil," what role did such conferences play other than to contemplate the turmoil while keeping it at arm's length? I pondered this as we left France to visit family in Zimbabwe, an experience that promised to be more "real," with the news of escalating civil unrest.
We landed at Harare International Airport not knowing what to expect, but on our drive to the quiet suburb of Marlborough, away from the city center and the high-density suburbs, we saw no protests. If any place felt dangerous it was America seen on T.V., where the ricocheting murders of black civilians and policemen in blue appeared to have no end. While Zimbabwe's protests might not have been covered by official media, everyone knew of the brave Zimbabwean, Pastor Evan, who had wrapped himself in the national flag and demanded political change. His example inspired thousands using social media and #thisflag to openly challenge the political status quo.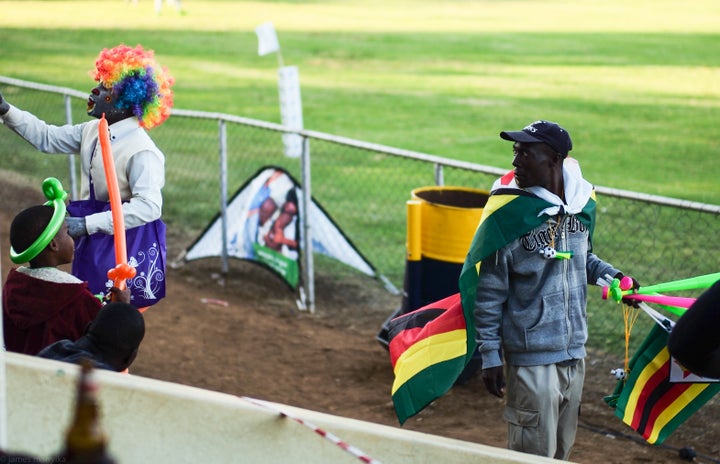 A story of political reversals seemed to be brewing in Zimbabwe just as one had occurred in Britain and another appeared to be unfolding in America. Those who'd been left behind were no longer having it. Similarly, the complaints of Zimbabwe's elites were, as in Britain and America, worlds apart from the concerns of others. Estimates put Zimbabwe's unemployment rate at eighty percent with many struggling to survive on informal trading while a vice president lived in a luxurious hotel, at taxpayer expense, having deemed his government mansion inadequate.
In the middle of our holiday, I hosted a book launch and "high tea" in one of Harare's more affluent suburbs. Photographs of the Chisipite launch were later shared on social media, prompting some to question the appropriateness of high teas at a time of civil unrest. I argued that even in the toughest of times, people wanted reasons to celebrate and welcomed opportunities to share stories. But as much as I argued, I too felt uncomfortable with the message that such images of feasting and celebration conveyed in contrast to the concerns of #thisflag.
When we left Zimbabwe, France was again reeling from an act of terror that left scores of people dead, this time in Nice. I wondered how much longer the genteel philosophizing that I'd heard in Aix-en-Provence could subsist. How much time was left before someone like Marine Le Pen became president? I thought of July's People and the July's people I'd met in four very different countries but with shared experiences of national crisis, political reversals, and the ever-widening disparities between rich and poor. Over all of this hung the specter of dystopian futures. Back in the U.S., Donald Trump was now the Republican's presidential nominee, and on the streets of San Francisco, technology capital of the world, homelessness seemed worse than ever. Or perhaps it was simply that my perception of it had become more acute in the preceding weeks. To use a Nigerian expression, I had "shined my eyes." July's People ends with the protagonist running away and leaving everything behind, but this is not an option for shiny-eyed people. Even if it were, where in the world would we run?
Calling all HuffPost superfans!
Sign up for membership to become a founding member and help shape HuffPost's next chapter