Most news about the "Jumanji" sequel has so far centered around Dwayne "The Rock" Johnson's silly Instagram posts. But now we have confirmation of a longtime rumor that Sony's continuation of the 1995 classic about a magical board game won't feature a very key element of the original ― the board game.
Instead, it'll be a magical video game that transports a group of unsuspecting youths into a dangerous jungle world, to be represented by avatars. A lucky audience at Las Vegas' CinemaCon got a peek at some footage and that one big plot change on Monday.
According to The Wrap, Jumanji is "a classic, '90s-era video game console" in the upcoming movie, now titled "Jumanji: Welcome to the Jungle." Full of action and comedy, it "looks fantastic," one critic tweeted from the event.
In the film, four wildly different teenagers stumble across the game console while serving detention at school, becoming avatars totally different from themselves: the "meek" Spencer becomes "a stupid and girl-crazy jock" avatar played by Dwayne Johnson, "football jock" Fridge becomes "a tiny Einstein" played by Kevin Hart, popular girl Bethany becomes "a bookworm professor" played by Jack Black and "un-athletic" Martha becomes "an Amazonian warrior" played by Karen Gillan, according to the studio.
Giving off strong "Breakfast Club" vibes, the group of teens can return to their lives only after they "start seeing things in an entirely different way."
Fans of the original can expect some familiar sights, though.
The Wrap reports that the footage, thankfully, featured some "wild, running CGI rhinos," and Deadline makes note of a big stampede scene. Johnson also previously stated the film will include a tribute to original star Robin Williams.
"Jumanji: Welcome to the Jungle" hits theaters Dec. 22.
Before You Go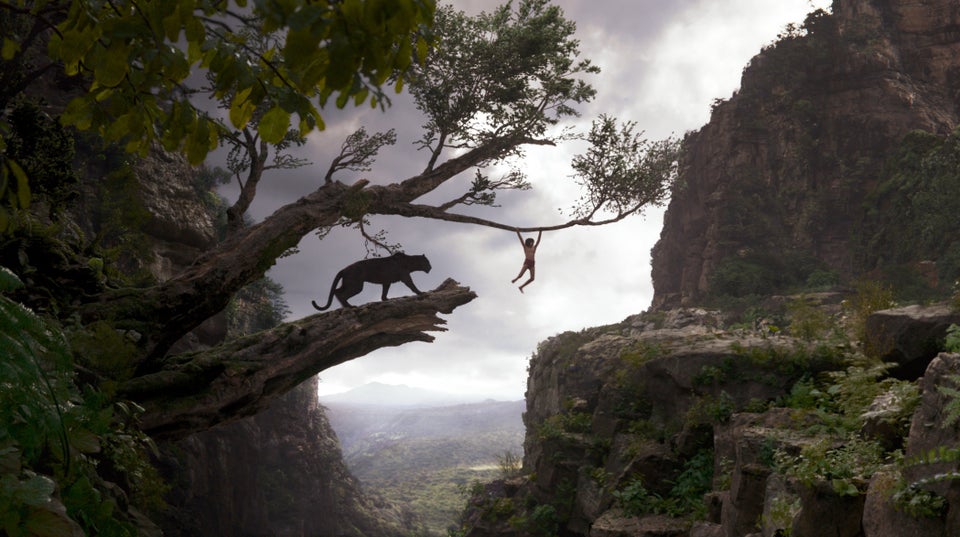 2016 Movies Available On Netflix
Popular in the Community