Imagine standing on a narrow platform 20 stories high with nothing to catch you. Now imagine skipping rope on that precarious spot. Are you terrified yet?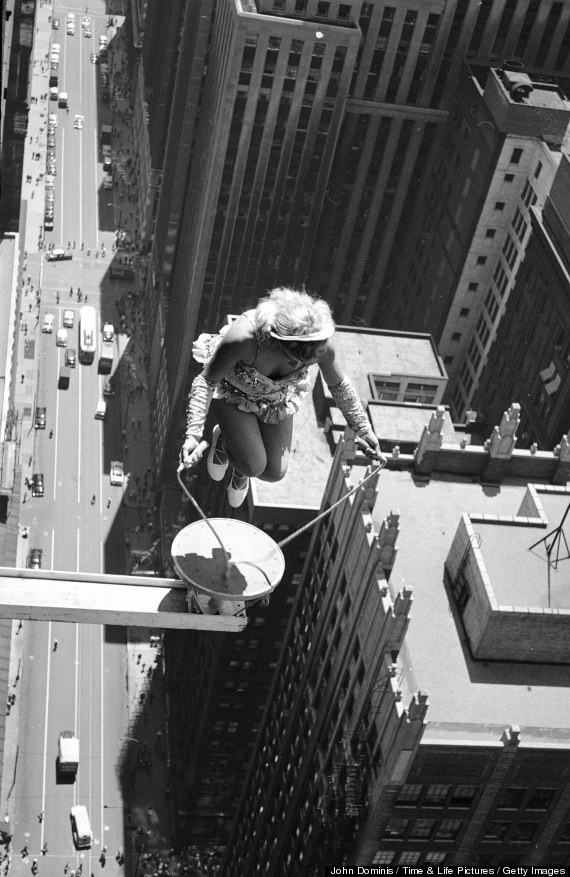 During a performance for a Shriners convention, a Sky Dancer aerialist skips rope on a small platform high (at least 20 stories) above the streets of downtown, Chicago, Illinois, July 13, 1955. (Photo by John Dominis/Time & Life Pictures/Getty Images)
For this 1955 photo, a female performer jumps rope above Chicago. Life Magazine Photographer John Dominis captured her mid-air, floating so high above the city that the cars look like toy automobiles. The 'Sky Dancer' enacted this stomach-churning stunt during a Shriners convention -- a gathering of members of the Freemasonry sub-group.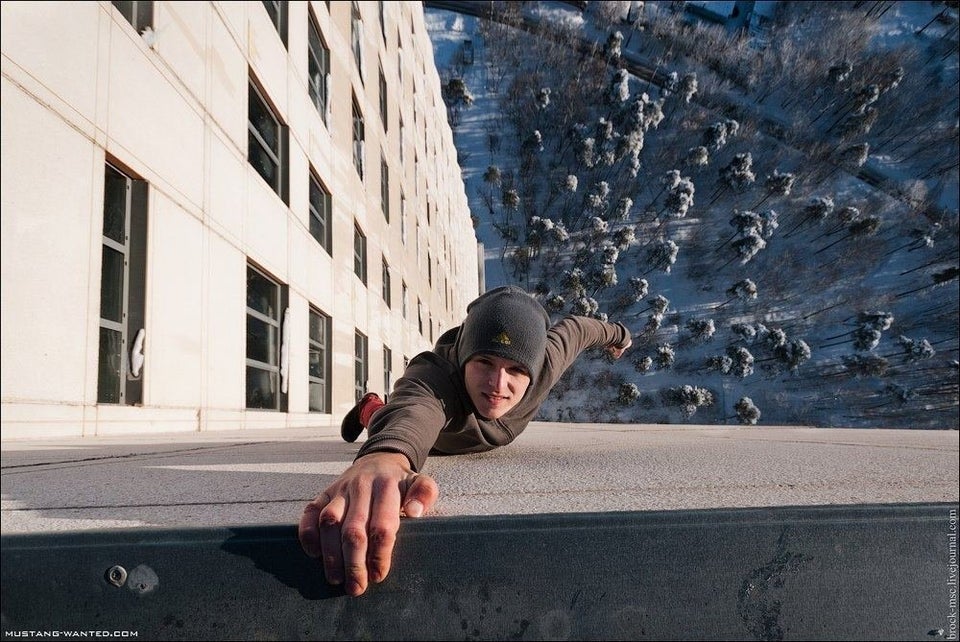 Mustang Wanted
Popular in the Community