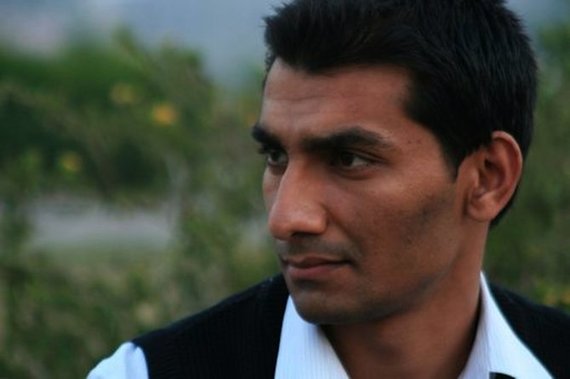 Located in the south of Punjab, Rajanpur is the poorest district of Pakistan's largest province. Over half the population lives below the poverty threshold and two-thirds lack a primary school education. It was into this bleak rural landscape that Junaid Hafeez was born and where his edifying story begins. At the age of 16 he had completed a Secondary School Degree with an "A1" score-the top percentile among all students. In 2003 he was top of his class for his Intermediate (two year College) Degree in Premedical Studies. In 2009 while pursuing a joint degree in English Language and Literature from Bahauddin Zakariya University in the city of Multan he became one of five students from Pakistan selected for the regional Undergraduate Exchange component of the Fulbright Scholarship. Under the program he spent a year in Jackson State University in Jackson, Mississippi studying theater, photography and English literature.
A source close to the case who requested anonymity due to safety concerns informed me that when Junaid's current lawyer Mr. Shahbaz Gurmani first approached him to offer his services Junaid pleaded with him not to get involved in the case. The death of Mr. Rehman Khan had profoundly affected him and he was terrified of anyone else risking harm on his behalf. He had also lost all hope of receiving justice. When Mr. Gurmani made it clear that he was determined to take the case and refused to take no for an answer, Junaid proceeded to say a somber prayer for him before accepting his services. According to the source Junaid has since been more positive and has engaged earnestly in helping his lawyer with preparing his defense.
Junaid Hafeez chose to forego greener pastures to return to his alma mater and his roots in Southern Punjab. He brought literature, drama and political activism to the young men and women he believed deserved the same education and opportunities he had received. He wished to inspire his students to be freethinkers, the progressives that would change the fortune of the nation he loved. For this he has been repaid with a jail cell in Multan.
A brilliant young man who strove to serve his country is languishing behind bars and facing charges that carry the death penalty. A selfless champion of human rights has been killed for trying to defend him in court. Out of fear, the Pakistani media remains muted on this unconscionable injustice. For those of us who can speak out though, silence at this point is unforgivable.
Pakistan is complex, enigmatic and tragically far from fulfilling its potential. History has demonstrated that lasting progress is only possible in societies that evolve through the free exchange of ideas and where knowledge and power is not subject to the control of a select few. To begin making this possible, Pakistan must cease silencing and murdering its finest children.
Calling all HuffPost superfans!
Sign up for membership to become a founding member and help shape HuffPost's next chapter