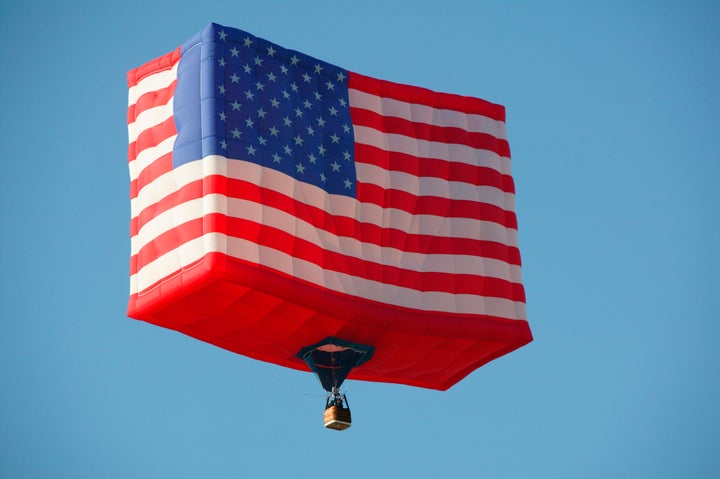 June was a great month for American jobs.
Markets jumped slightly after the news, with S&P and Dow futures up just over half a percent prior to the opening bell on Wall Street.
The unemployment rate went up to 4.9 percent from 4.7 percent. A slight increase in the unemployment rate can be a good thing, because it means that a lot of people who had previously given up on finding a job came back into the labor force and started looking again.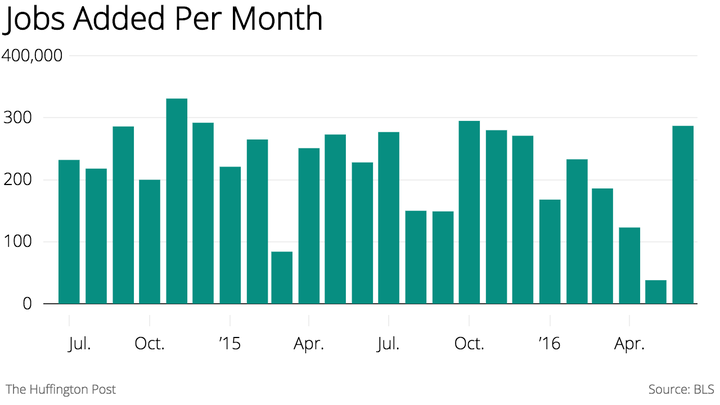 This was a big report that the economy needed: May was a rough month, with only 11,000 jobs added ― the smallest increase since the economy began to recover from the financial crisis in 2010.
Monthly data can be extremely volatile. Over the last three months, the U.S. has added an average of 147,000 jobs per month. That points to an underlying trend of decent, but not stellar, economic growth.
Average hourly wages also showed fair, but not remarkable, growth. Wages increased by 2 cents in June, to $25.71 an hour, following a 6-cent increase in May. Over the last year, the average hourly wage increased by 2.6 percent.
Overall, the takeaway here is that the economy is healthy, but there's still plenty of room for improvement.
This article previously miscalculated the average monthly job growth over the last three months. It is 147,000, not 154,500.
Popular in the Community