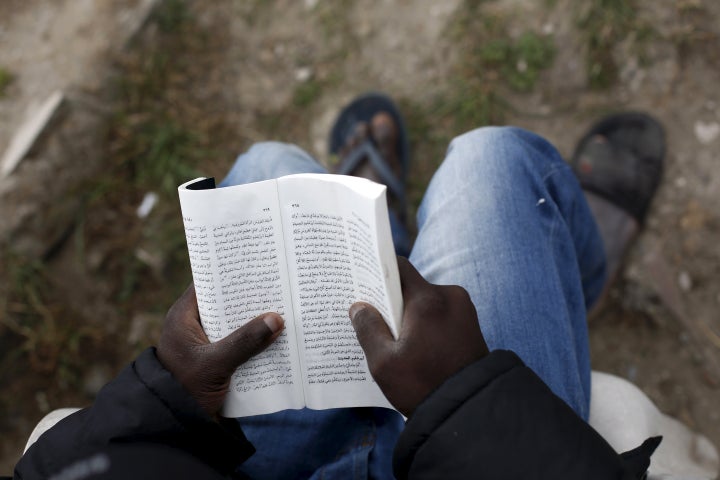 The residents of the "Jungle" -- the makeshift camp of refugees in Calais, France -- may be living amid squalor, but they are dreaming of poetry.
Volunteers recently set up a library in the camp, which they named "Jungle Books." It has around 200 titles so far, including children's books, fiction and dictionaries, according to The Guardian.
"I wanted to start something that offered real, practical help," Mary Jones, a British teacher who helped start the library, told Publishing Perspectives. "Many people here are well-educated -- they want to get on and they want books that will help them read and write English, apply for jobs, fill-in forms."
The Jungle, on the northern shore of France, is home to around 3,000 refugees who have fled repression and war in countries including Eritrea, Afghanistan and Syria. Many want to reach the U.K. because of family connections, the shared language, or simply hope for a better life.
The camp made headlines in recent weeks after hundreds tried to storm the nearby Channel Tunnel, but refugees trying to reach Britain have been arriving in the area for decades.
Residents of the Jungle lack regular access to food, running water and medical care, but there are many volunteers who are trying to make life there more bearable. Jones, who is originally from Wales and now lives in the French town of Amiens, has been bringing supplies into the camp for years.
"It's been fascinating to see what people are asking for -- short stories and poetry, for example," Jones told Publishing Perspectives.
Residents have also set up a church, mosque, school and many small businesses inside the camp.
Jones is appealing for book donations, particularly "Pashto-French dictionaries, Pashto-English dictionaries, Eritrean dictionaries, books in native languages," she said.
To support Jungle Books, contact maryjones@orange.fr.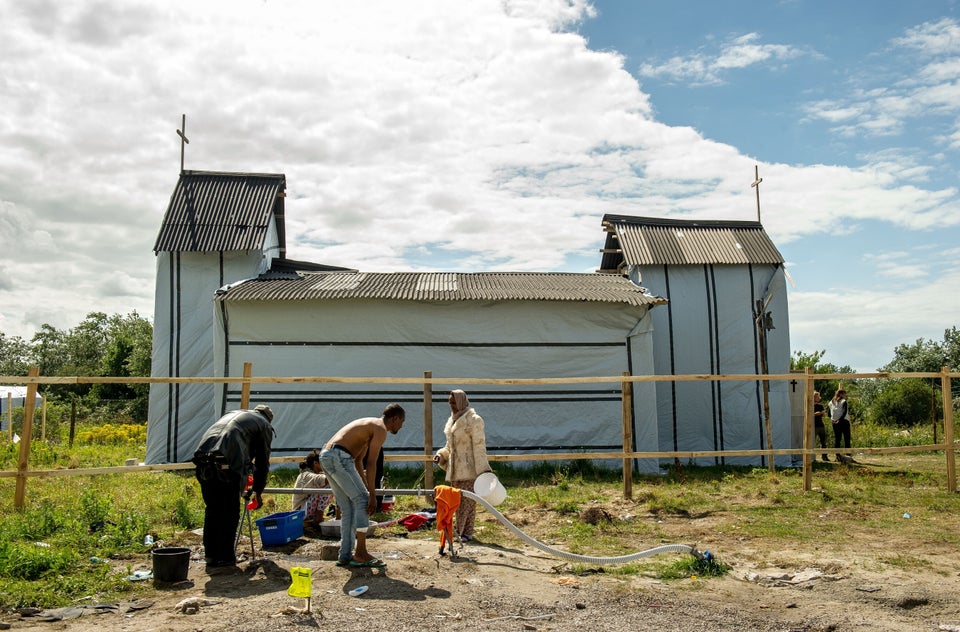 A Church In Calais
Popular in the Community