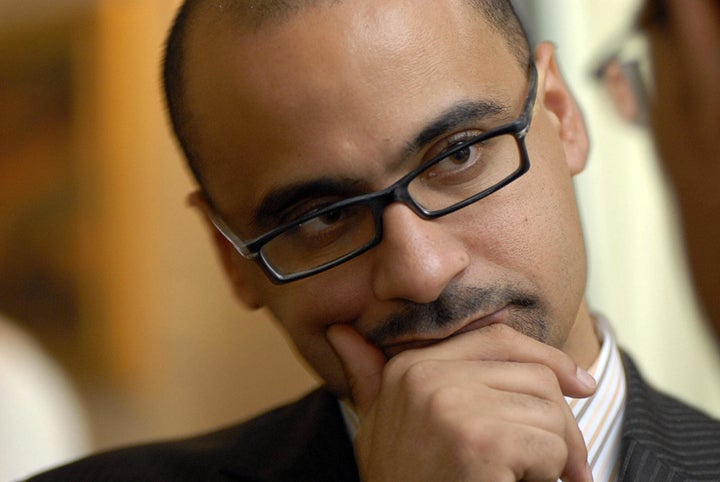 In the article published on Monday, Díaz describes dodging a question from a fan he met at a book signing who he refers to as "X." According to Díaz, X confronted the "This Is How You Lose Her" author about the abuse present in his novels and asked if he had experienced it himself.
Díaz wrote that at the time he was wearing a "mask of normalcy" and was "too scared" to answer X, who left the signing disappointed. Díaz said he was haunted by the interaction.
In the essay, Díaz apologizes to X and finally answers the question, despite it being "years too late." He wrote:
"Yes, it happened to me. I was raped when I was eight years old. By a grownup that I truly trusted. After he raped me, he told me I had to return the next day or I would be 'in trouble.' And because I was terrified, and confused, I went back the next day and was raped again. I never told anyone what happened, but today I'm telling you. And anyone else who cares to listen."
The Dominican-American author, who is also a professor at the Massachusetts Institute of Technology, also wrote candidly about how the rapes affected his youth, leading to depression and rage. Díaz said the abuse caused him to bite his tongue in his sleep due to nightmares, fall behind in school and attempt suicide.
Later in life, he experienced intimacy problems and had difficulty retaining romantic relationships. It also affected his writing. Díaz cites the rapes as part of the reason for an 11-year gap between his first book, "Drown," and the novel he won his Pulitzer for, "The Brief Wondrous Life of Oscar Wao."
"It fucked up my childhood. It fucked up my adolescence. It fucked up my whole life," he wrote. "More than being Dominican, more than being an immigrant, more, even, than being of African descent, my rape defined me. I spent more energy running from it than I did living."
Díaz credits hard work in therapy for finally beginning his healing process.
"After long struggle and many setbacks, my therapist slowly got me to put aside my mask," he wrote. "Not forever, but long enough for me to breathe, to live."
Calling all HuffPost superfans!
Sign up for membership to become a founding member and help shape HuffPost's next chapter