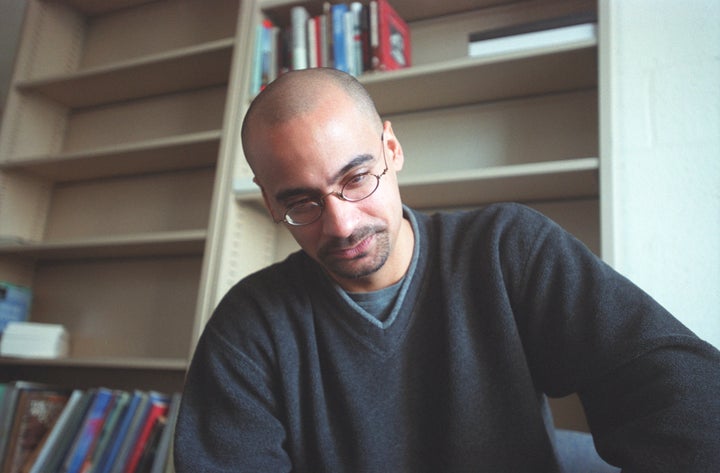 It's been nearly a week since the 2016 election came to a close with a result that left many shaken with grief. Yes, real grief.
Pulitzer-prize winning author Junot Díaz perfectly captures that grief and fear in the New Yorker's post-election essay series "Aftermath." The Dominican-American is one of 16 writers including Toni Morrison, Atul Gawande and Hilary Mantel, to pen a piece for the magazine print and web edition about Trump's America. 
Díaz writes his essay, "Radical Hope," as a letter addressed to "Querida Q," who after the election voiced her grief, shock and feelings of uncertainty. While the author may have not know what to say then to console her, he now writes that there is a need to "connect courageously with the rejection, the fear, the vulnerability that Trump's victory has inflicted on us, without turning away or numbing ourselves or lapsing into cynicism."
We must all mourn our losses first, he advises, but we must also not forget to organize and fight in the name of our safety and justice. He continues: 
For those of us who have been in the fight, the prospect of more fighting, after so cruel a setback, will seem impossible. At moments like these, it is easy for even a matatana to feel that she can't go on. But I believe that, once the shock settles, faith and energy will return. Because let's be real: we always knew this shit wasn't going to be easy. Colonial power, patriarchal power, capitalist power must always and everywhere be battled, because they never, ever quit. We have to keep fighting, because otherwise there will be no future—all will be consumed. Those of us whose ancestors were owned and bred like animals know that future all too well, because it is, in part, our past. And we know that by fighting, against all odds, we who had nothing, not even our real names, transformed the universe. Our ancestors did this with very little, and we who have more must do the same. This is the joyous destiny of our people—to bury the arc of the moral universe so deep in justice that it will never be undone.
In the end, Díaz explains why "radical hope," in these moments, is "our best weapon against despair, even when despair seems justifiable; it makes the survival of the end of your world possible." 
Read the author's full letter here. 
REAL LIFE. REAL NEWS. REAL VOICES.
Help us tell more of the stories that matter from voices that too often remain unheard.
BEFORE YOU GO
PHOTO GALLERY
9 Famous Afro-Latinos Open Up About Being Black And Latino