"The love that we have had for Puerto Rico is, in some ways, our guide post," Diaz says in the footage. "But it is not going to be enough. I don't need to rehearse to you the situation that is facing the Puerto Rican nation. It is dire beyond anything that we have seen in 500 years."
"If Puerto Rico is going to have any kind of future, the love that we feel for it must not only double, it must triple," said the Pulitzer Prize winner. "We must come to the line. We must be present in ways that we have ever been. If Puerto Rico means anything to you, we have to step up."
Diaz then quoted Caribbean poet Derek Walcott to emphasize his words on Puerto Rico's potential "healing and repairing," saying:
"Break a vase, and the love that reassembles the fragments is stronger than that love which took its symmetry for granted when it was whole."
Diaz said that Puerto Rico is now "broken" and that "we must reassemble, repair, and heal it. And the only way we're going to do this is with love."
The people of Puerto Rico are surely glad to have your support, Junot. If you'd like to get involved with Hurricane Maria relief, you can do so here.
Support HuffPost
Every Voice Matters
Before You Go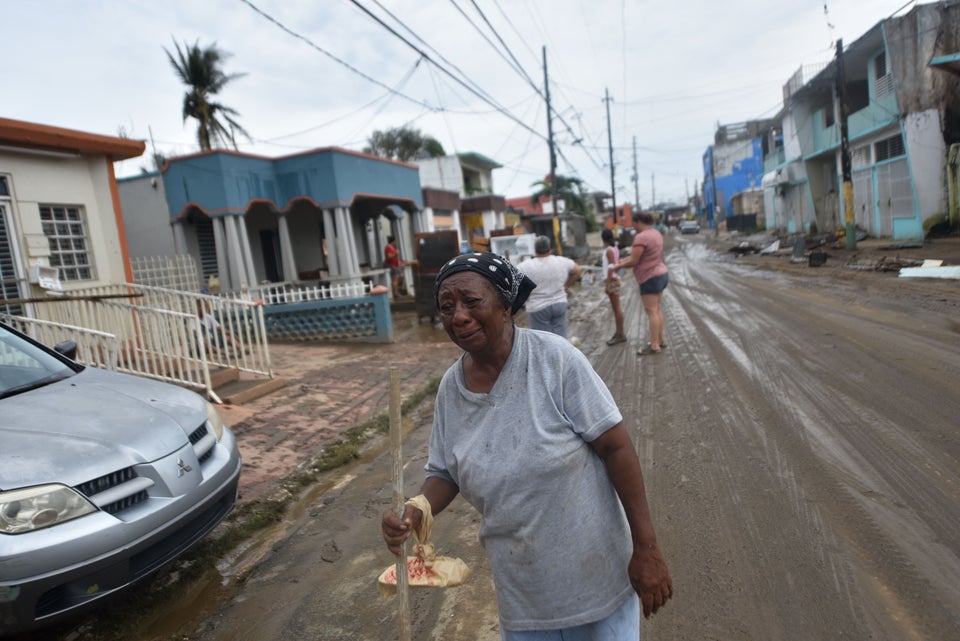 Puerto Rico Reeling After Hurricane Maria
Popular in the Community