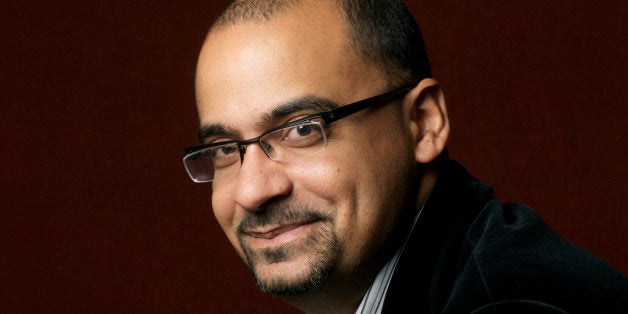 Brief Interviews is a new series in which writers discuss language, literature, and a handful of Proustian personality questions.
What is your most prized possession?
A picture of my family from our DR days 1968-1974. There are very few extant photos from that time. And this one signifies a whole life, a whole world, a whole time. I actually have the damn thing locked away because I'm afraid I'm going to accidentally ruin it. Or lose it.
Where do you like to read?
I like to read everywhere. I'll read outside in the rain which explains some of the swollen books I have under my desk. I live in a tiny apartment so the only place where no one really goes on the regular is the kitchen and in the mornings I like to stand in front of the sink and read like crazy. Means the water is handy too.

What did you want to be when you grew up (besides an author)?
Typical hand-me-down-dream: I really wanted to be an astronaut. I had a running correspondence with somebody at NASA who used to send me all the glossy brochures the agency produced for the public. But I wanted to be the kind of astronaut you found in Andre Norton books--I wanted to be a spaceman--and long before I realized I didn't have the eyes or the hands or the stomach to be any kind of pilot I realized that the space shuttle wasn't taking anyone to stars and that was that. Spent the next 10 years trying to figure out what came next.

Who are your literary heroes?
Readers and librarians. The quiet essential forces of our book universe. Where would we be without them?

Which books are you most embarrassed to not have read?
So many that the list would be endless. But from the top: I still haven't (to my tremendous shame) read Nora Okja Keller's "Comfort Women." I still haven't read Luis Alberto Urrea's "the Hummingbird's Daughter." I still haven't read Salman Rushdie's "The Moor's Last Sigh." I still haven't read _____________. Like I said: the list is endless. But hopefully by the end of the year I will have read all the above. Hopefully.
Do you have a favorite sentence from a book? What is it?
You your best thing, Sethe[from Toni Morrison's "Beloved"]. That line always makes me cry. How many of us have lived lives without ever realizing the possibility of that sentence? You your best thing. Man.
CORRECTION: An earlier version of this post referred to Salman Rushdie's "The Moor's Last Sigh" as "The Moor's Last Sight."
REAL LIFE. REAL NEWS. REAL VOICES.
Help us tell more of the stories that matter from voices that too often remain unheard.