When Pulitzer Prize-winning author Junot Díaz buys tickets to the latest blockbuster flick or sits down to watch some prime-time TV, he doesn't like what he sees.
The recent success of Spanish-language movies like "Instructions Not Included" and action thrillers like the "The Fast & The Furious" franchise have sent a clear message across the country: Latino buying power cannot be ignored. Nevertheless, as the Pulitzer Prize-winning author points out, there remains a disconnect between the consumer and what is being consumed.
"We fill seats like no one else does, we certainly watch a ton of television but you wouldn't know that we're such amazing consumers by the amount of representation," Díaz told "Cafecito" host Feliciano Garcia. "It's strange, because what I see is that at this moment there is an enormous gulf between the national reality -- which is an extraordinarily vibrant, culturally rich, diverse reality -- and this incredibly white mainstream middle class representation that we see in films, in television, that has almost nothing to do with what's really happening out in the world."
This distorted reality in the mainstream media, according to Díaz, is one that is both counterintuitive and unfair.
"One day we're all going to wake up from this crazy dream and realize that it's absolutely normal, healthy and a right to have yourself present and reflected in the national culture," Díaz added.
(Watch The Full "Cafecito" Segment Above)
During the "Cafecito" interview, Dominican-American author also discussed his role on the board a Georgia's Freedom University, an "underground" school where DREAMers denied access to state colleges due to their legal status can attend. Díaz, who is also a professor of writing at MIT, said he is part of FU's efforts because he believes preventing undocumented students from receiving a formal education is "unconscionable" and "unethical."
Earlier this month, the award-winning novelist elaborated on his views of the immigrant experience in the United States, a frequent theme in his books.
"I'm not certain that anyone stops being an immigrant. With that said, I certainly never stopped being one," Díaz told the Associated Press. "I think most people have very little experience about the internal lives of immigrants and the reality of immigration. We have a lot of myths about it, and boy do we love our myths. We assume that immigration is a deficiency that can be overcome, that there's some strange advance that one makes where one sheds this inadequacy to attain some sort of national purity."
Before You Go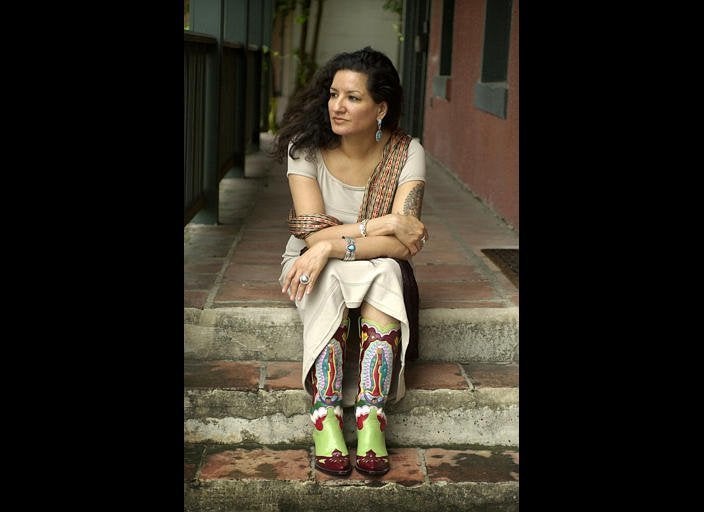 Hispanic Contributions