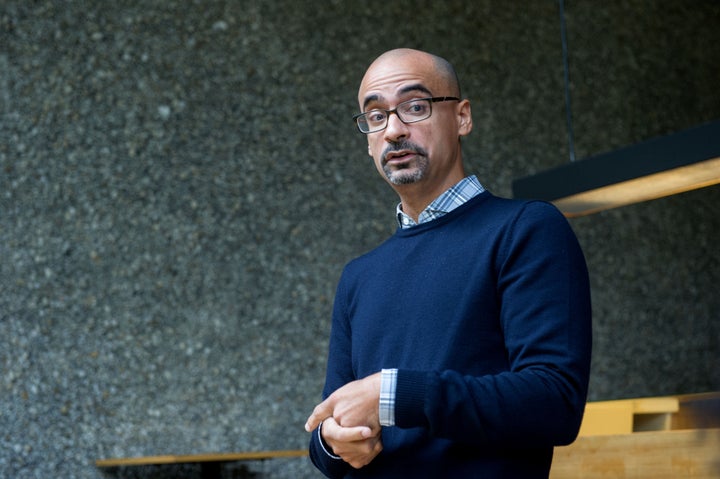 At least three female writers have accused Pulitzer Prize-winning author Junot Diaz of being misogynistic, with one woman saying he physically assaulted her.
Novelist Zinzi Clemmons was the first to tweet accusations about Diaz on Friday. When she was a graduate student, she said, she invited the Dominican author of The Brief Wondrous Life of Oscar Wao and This Is How You Lose Her to speak about representation in literature.
"I was an unknown wide-eyed 26 yo, and he used it as an opportunity to corner and forcibly kiss me," she tweeted. "I'm far from the only one he's done this 2, I refuse to be silent anymore."
Clemmons, now an associate editor at Believer magazine who also teaches writing, said she has emails from the author that support her accusations.
Another author, Monica Byrne, responded to Clemmons' story with one of her own, in which she and Diaz sat next to each other at a dinner.
"The table struck up a light conversation about the significance of statistics in publishing," she wrote in a Facebook post that expanded on a series of tweets. "I made a point emphasizing how personal narrative is important in empowering the marginalized. He said (and this is my memory, so I'm not including quotation marks), Well, I don't know if you know how statistics work, but that's like saying, Oh, I haven't been RAPED, so RAPE must not exist."
"His voice had risen to a shout. He literally shouted the word 'rape' in my face," she wrote.
Byrne said she tried discussing issues women face in publishing, but that Diaz "made a point of talking over me, cutting me off, ignoring me to talk to the other famous (male) writer at the table, who happily participated in the erasure."
She said she left the dinner when it was about halfway over.
Author Carmen Maria Machado wrote in a series of tweets that she had attended a Q&A session with Diaz and asked him about the "unhealthy, pathological relationship with women" displayed in one of his books.
"[H]e went off [on] me for twenty minutes," she wrote.
None of the women who made accusations against Diaz immediately responded to a request for comment. A representative for the author also did not respond to a request for comment.
"There's plenty of people out there who are like, 'Fuck you. You are endorsing this shit. Your portrayal of women is fucked up,'" Diaz told Atlantic writer Joe Fassler in 2012. Both men argued at the time that a sexist character doesn't necessarily make for a sexist book.
Popular in the Community