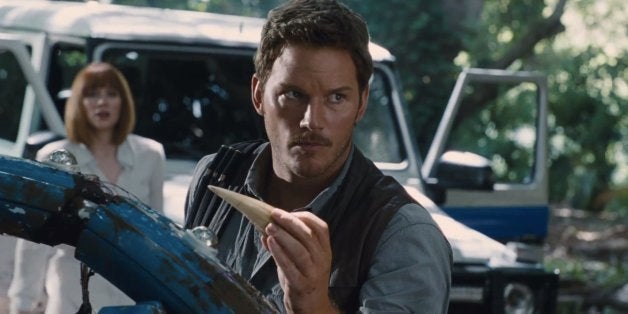 The first full "Jurassic World" trailer is here ahead of its expected Thanksgiving Day premiere. Not only do we get a look at the new park, which is now a legit theme park with echoes of SeaWorld, but allusions to new kind of creature.
Forget the T-Rex, now there's a new hybrid dinosaur that has been created by the humans of "Jurassic World." It's highly intelligent animal that a very serious Chris Pratt says will "kill anything that moves." If you thought the kitchen scene from "Jurassic Park" was intense, it looks like "World" is only going to make things scarier. Run.
Watch the trailer below. "Jurassic World" opens on June 12, 2015.
Popular in the Community