Only three weeks after being released from jail, Jussie Smollett has released a new song titled "Thank You God."
He claimed two men put a noose around his neck and poured a chemical liquid on him. Prosecutors said Smollett orchestrated the incident and paid the men to stage the attack, which he denies.
The actor took to his Instagram account, which according to his page is being run by the Smollett family, to share the tune on April 8.
The short snippet starts with the following words on the social media post, "CHANNELING THESE THOUGHTS THE BEST WAY I KNOW HOW. LOVE YOU… - JUSSIE."
Smollett then croons: "It's like they're hell-bent on not solving the crime / Taking out the elements of race and trans and homophobia that's straight taking lives / But turn around and act like I'm the one that killed the strides."
The former "Empire" actor speaks directly to his critics with the lyrics, "Some people searching for fame / Some people chasing that clout / Just remember this ... this ain't that situation / You think I'm stupid enough to kill my reputation."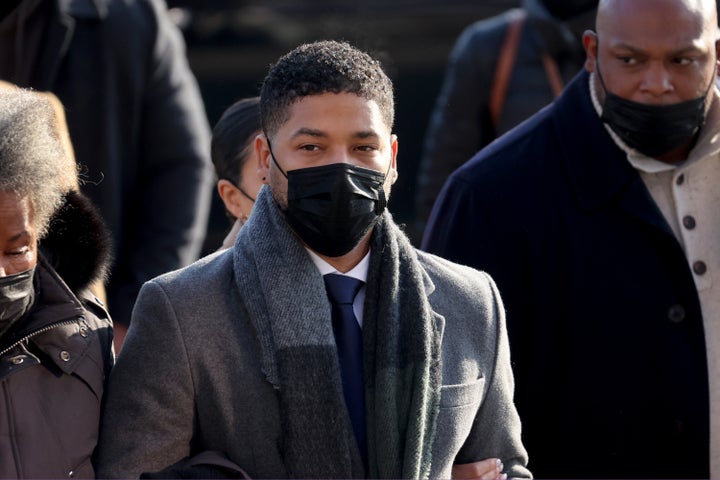 The 39-year-old also referenced his discrepancies with CNN news anchor Don Lemon and filmmaker Lee Daniels, who have both publicly spoken out about Smollett and the alleged 2019 hate crime.
"They had my own people, thoughts going off the wall/ That's why from L.D. to Don, I still got love for ya'll/ I know we'll meet again, talk like real men/ Instead of sharing shade in rooms and up on CNN," Smollet sang.
Smollett also noted in the post's caption that "100% of the [song] profits will be donated" to Rainbow Push Coalition, the Illinois Innocence Project and Secure the Bag Safety.
Popular in the Community