"I think that they are brave women and men," Smollett said of those who speak out at Trump rallies, some of whom have faced brutal violence. "I think that they are soldiers against hate. I think that he is the mogul of hate. That is what I will call him forever. What he has done is capitalized on the fear of this nation."
"I think that [Trump] is truly one the worst people that has ever walked the face of this planet," Smollett continued. "I can't talk about him without getting heated and I get so emotional about it. I'm so emotional about it because I feel it so deeply. And I'm also ashamed. I'm embarrassed for our nation, that we allowed someone like this to get so far."
Smollett portrays hip-hop star Jamal Lyon in "Empire," the smash Fox hit which is returning on March 30th after a winter hiatus. The show in some ways mirrors his own life, as both Smollett and his character Jamal are openly gay and working in the entertainment world. What's more, the Black Lives Matter movement, for which Smollett advocates and views as vital right now, is also weaved into the "Empire" plot line.
But Smollett is very clear about the line between entertainment and the real world. He pointed to one reason why he believes Donald Trump's candidacy has taken off.
"Because it is the complacency we have found in ourselves," he said. "We have learned to just be okay with laughing at something. To just be like, 'Oh, this is a reality show.' But it's not a reality show. This is politics. This is something that is going to run our nation and in turn help run our world."
Smollett also had some choice words for those who support Trump and he expressed outrage over reports last week that the Rev. Billy Graham prophesied over Donald Trump's rise in an inscription in a bible the evangelical leader gave the real estate tycoon.
"And for everybody that is supporting Trump: Fuck are you thinkin' about? Why the fuck?" he passionately asked. "You tell me that somebody can actually come out and say that Billy Graham prophesied over Donald Trump? First of all, the fuck do I care? What does that mean to me? So now you're going to tell me that you're going to bring God into this situation and you're going to make it seem like God has chosen Donald Trump. So you in turn are getting a fascist dictator to come into the United States of America, and you're gonna tell me that this doesn't feel like the beginning of the Third Reich?"
Smollett also encouraged the protestors -- and everyone -- to continue mobilizing against Trump.
"You're gonna tell me that we are so ignorant and we are so complacent and so apathetic that we would sit and let it happen and not shut it down?" he asked. "Shut it down. Shut it the fuck down, period. Yes, Donald Trump, you do have freedom of speech. Find some way to speak it freely. I have freedom also, and you're trying to take that way– [in] your very speech, you're trying to take that away."
"No, absolutely not," he continued. "We cannot stand for this. And I'm sorry. This is not a person of color problem. This is a human problem. You should be as scared as I am. "
The roots of Smollett's fierce advocacy can be traced to growing up in a family whose life-blood is activism, and he credits his mother with instilling him with a powerful sense of social justice.
"She is a fighter, an activist, always has been," he said. "I've never known a time when my mother didn't speak up for the injustices of the world. One of her first mentors was the late great Julian Bond. She marched with the Black Panthers and Gloria Steinem, and Angela Davis is one of her dear friends."
And it was that upbringing that also instilled Smollett with a sense of pride in being gay.
"That is something that I can honestly say I grew up with– feeling like, I was okay, I was great. I was perfect in my imperfections – but [being gay] was not one of my imperfections," Smollett explained.
Working as a child actor, he knew the industry could limit people who are openly gay, but it didn't stop him.
I would hear the rumblings of people in the industry: "'Oh well, if a person is going to be openly gay, then they should probably just go do Broadway,'" he recalled. "And I'm sitting there like, 'Well, damn, I want to do Broadway!... I want to do Broadway but I don't want to do Broadway because you're telling me I have to do Broadway because of who I am. Fuck that."
Smollett opened up about his sexual orientation publicly for the first time last year in an interview with Ellen DeGeneres, whom he said made it easy. "She was like, 'You are who are, but honestly who gives a fuck? Who cares?'" he said.
"After I finished the Ellen interview," Smollett recalled, "I went to my mom and the first thing she said was, 'The world kept spinning, huh?' Because it does. The world keeps spinning. It doesn't stop. And that's the best thing I can tell people."
Correction: A previous version of this article inadvertently referred to the "late Rev. Billy Graham," who is alive.
Support HuffPost
Every Voice Matters
Before You Go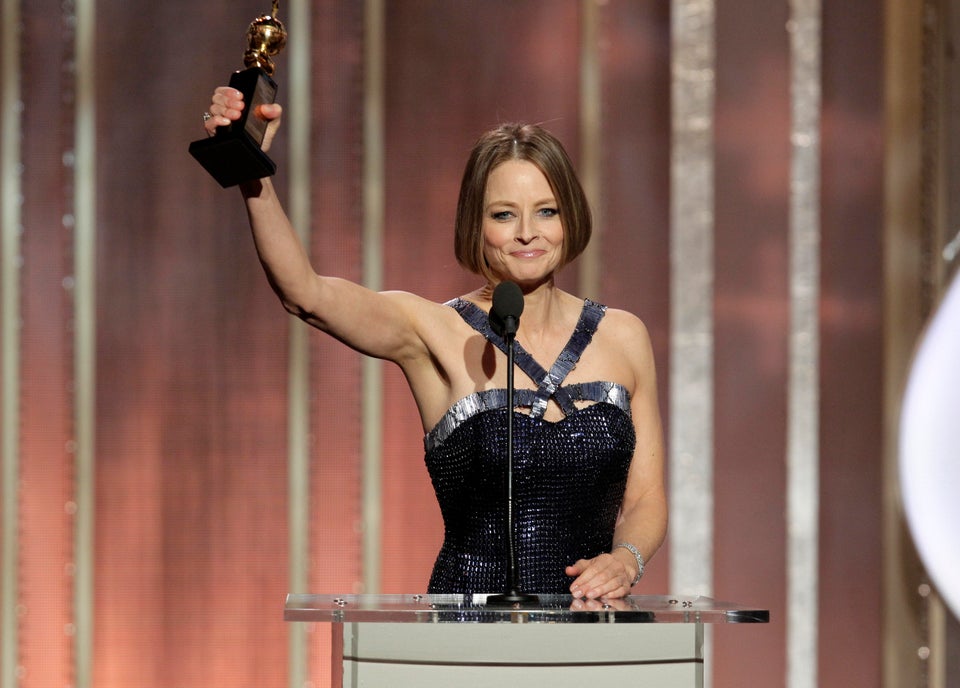 Celebrities Who Have Come Out As LGBT
Popular in the Community