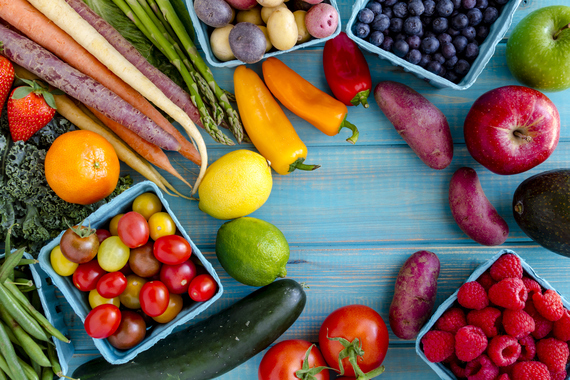 As we open the second week of 2017, how are you doing so far with your diet and nutrition?
This is a question always worth asking, regardless of whether you resolved to eat healthier and/or lose weight this year. Wanting to improve or extend your life is reason enough to spend a few minutes focusing on food.
And here's some great news. A few minutes is all it takes to stock up on smart, practical ideas that can enhance the way you look and feel.
Lanette Kovachi has spent her career doing this. She's been the corporate dietitian for Subway, the world's largest food chain, since 2000. So she's probably already played a role in many of your meals.
Lanette's team and mine at the American Heart Association recently launched the +color campaign. As the name implies, it's all about adding color to your meals in the form of more fruits and vegetables.
Doing so is easier than you think. It's my pleasure to turn this spot over to Lanette to show you how it's done.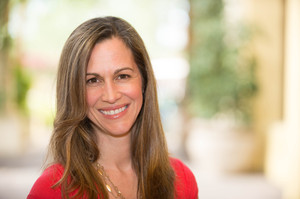 As a working mom with three kids ranging from 4 to 13, I'm well aware of how difficult it can be to keep everyone well fed.
But here's a secret that I wish wasn't such a secret: Feeding my family healthy meals is not complicated.
The only ingredient is a little planning -- emphasis on "little."
Just tweak your grocery list and reframe your approach to creating each meal. That's it. I'll even walk you through the process so you'll see how easy it is, then the few small steps that can make a big difference.
You've always heard that breakfast is the most important meal of the day. It can be in the sense that it sets the course for your day.
Grab a donut and you're more likely to continue eating junk food. After all, you've already started down that path for the day.
But why did you start down that path? Because grabbing a donut is all about convenience. So a good way to start down a better path is by simply making healthy options just as convenient.
Keep handy a bag of frozen berries or other fruit, and throw a handful into the microwave for a few seconds. You can plop them into cereal, oatmeal or yogurt.
Also keep handy a bag of frozen greens, or a bag of pre-washed baby greens and/or broccoli. Blend a handful with the frozen fruit and the yogurt to make a delicious, nutritious smoothie. Now you've had a serving of fruits and veggies before you're even out the door.
If you have time to make an egg sandwich, top with a slice of tomato and a slice of your favorite color of pepper. Some of those baby greens, too. Now you've upped both the flavor and the nutrition value.
Faster still, you can drop a piece of bread into the toaster, smash up an avocado while the bread is toasting and then slather the avocado on the toast. It takes only about a minute longer than grabbing a donut. Yet the higher-quality fuel in your tank will more than make up for it as you start the day the right way.
Are you brown-bagging it or going out? Either way is fine, but planning ahead helps.
If you going out, keep nutrition in mind. While of course I hope you take advantage of the many nutritious and veggie-topped options at Subway, I know you have plenty of choices. Even if you have a burger, reduce the guilt and improve the content by eating the lettuce and tomato or try topping with grilled mushrooms and onions. You can still pack some cut veggies to nibble on before you go out, thus curbing your appetite. And you can bring a piece of fruit for a mid-afternoon snack.
If you're a sack-luncher, you can really knock out your daily recommendations.
Be your own sandwich artist and surround your favorite lean meats with as many vegetables as you can. Aim for variety, too, like sprouts, baby arugula, peppers, onions, even shaved cabbage. Go for variety with the outer layer - different types of whole-grain buns, wheat wraps or lettuce leaves.
Salads are perhaps the easiest way to go. Easier still is making a big bowl on the weekend and then scooping some out each day. (When you make it, chop up a bunch of your favorite veggies all at once, or buy them pre-cut.) Throw on some lean protein - such as chicken, turkey or tuna - to further boost the flavor and nutritional value.
Remember, you can't ever have too many veggies. Filling up on those nutritious foods means you won't fill up on other things.
If you didn't have berry-topped yogurt for breakfast, make it part of your lunch or as a snack. Bananas, clementines and apples are easy to pack, need no preparation and taste great.
I'm also a big fan of baby carrots and cukes with hummus as a side dish or snack.
We have a head start here because people traditionally think of including a vegetable as a side dish.
How about as an appetizer, too?
While that might sound like restaurant-level difficulty, it's not. Just pull out some baby carrots or already sliced veggies and open a tub of hummus or pour some dressing into a cup. Voila, everyone can curb their hunger the right way. Plus, it buys more time for the actual meal prep.
Almost any dish can be more vegetable-friendly. Soup, chili, casseroles -- the things I'm making these days -- are all ripe for adding chopped spinach, broccoli, zucchini and more.
The key is wanting to find things to add. I'm confident you will develop the desire. Soon, it'll become second nature.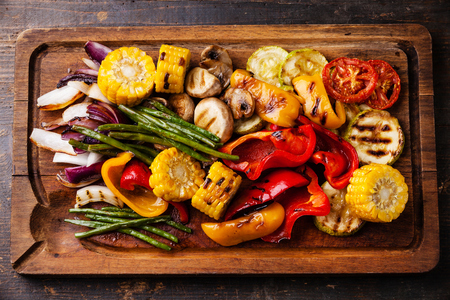 Fruit is the way to go. Even if you pair it with a light yogurt or a little bit of chocolate sauce, that's fine. Moderation is the key. And if you've already gobbled up fruits and veggies today, then you deserve to indulge a little.
The to-go part of this column
Let's go over a few takeaways.
Step 1 is filling your fridge and freezer with the nutritious foods your family is willing to eat. If you don't already buy them ready-to-eat, set aside some time to clean and cut things. The easier they are to grab, the more that will be eaten.
Step 2 is adopting the mindset to make this happen.
Perfect is not a realistic goal. So aim to do the little things that can add up. Tomorrow, replace a single bag of chips with some cut vegetables. The next day, do it again ... and also swap a candy bar for a piece of fruit. Just like that, you're on a nutritional winning streak.
Don't get overwhelmed trying to make something fancy you saw on social media. Save the link and try it when you're ready and truly have the time. My advice is anchored in baby steps. I'd rather you to create a sustainable plan than a single memorable meal.
Need a prompt to help keep you in check? That's easy, too.
Just think about the color of your meals. Adding fruits and vegetables will make every plate look better, as well as taste better. And, soon, you will feel better in every way.