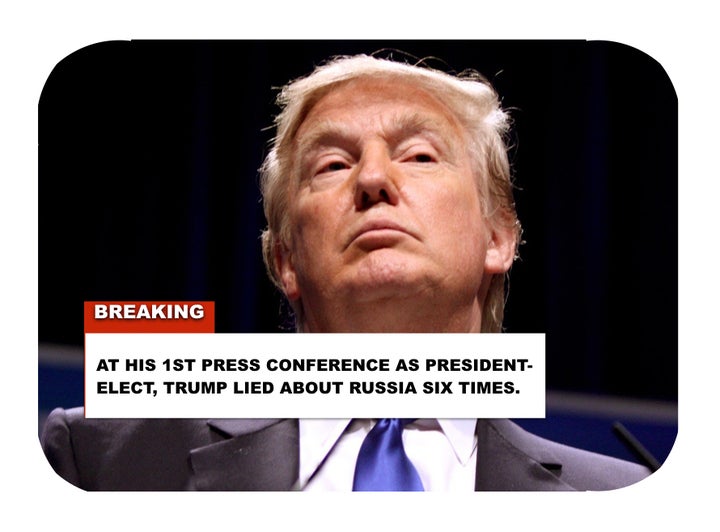 10 days before his inauguration and one day after BuzzFeed and CNN first printed the Steele Dossier, President elect, Donald Trump held a press conference in which he lied about Team Trump's Russia connections six (6) times. Even more galling, as we now know thanks to reporting from the NY Times and Washington Post, just 12 days earlier, on December 29th and December 31st, Mike Flynn had made secret calls to the Russian Ambassador to the US where he discussed rolling back sanctions imposed by the Obama administration against Russia as a punishment for their meddling in the 2016 election for president.
Watch the video to hear the lies... and find out what Donald Trump REALLY knew at the time he was lying.
Jon Hotchkiss has some free time and is making a video of EVERY lie Team Trump has told about secret Russia connections. There's more than 100+. See them all by liking the Facebook page.