It's no secret that coming out to the parents doesn't always go perfectly. Given the very real hazards associated with coming out, especially for young people, there's something extra heartwarming about seeing parents show up to support their LGBTQ kids.
And this past weekend, as people turned out for local Pride celebrations, there was no shortage of extra-proud parents in the mix.
Many parents were right there attending the Pride parades and events with their children.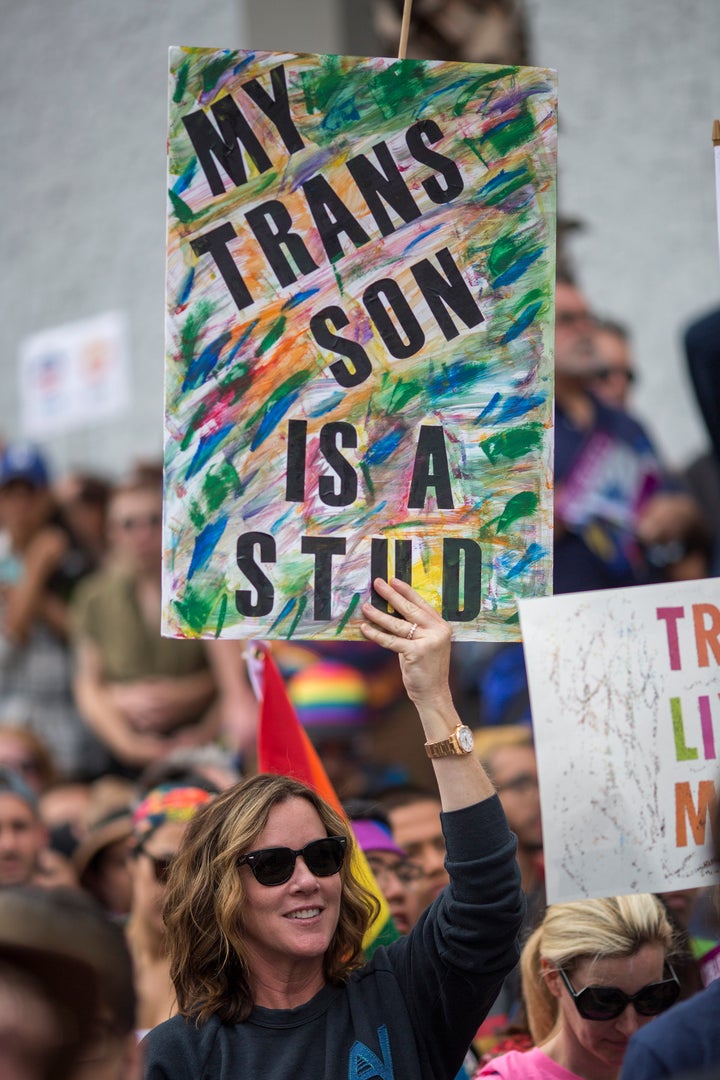 This superstar dad showed up even when his son couldn't make it:
Other parents showed their support from afar:
And don't even get us started on this mom who helped cheer up her daughter who couldn't attend any pride festivities:
Whatever they did to show their LGBTQ kids they love and support them, we think it's the best kind of parenting. Happy Pride Month!