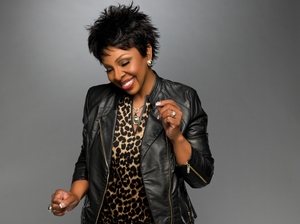 Gladys Knight's voice has the ability to melt you, but her laugh has the power to excite you. Her witty sense of humor and inspiring outlook on life is infectious. After six decades in the music industry, the seven-time Grammy Award-winner remains full of youthful expectation. She's currently working on a new album and recently released a new single, "Just a Little," her first dance song in nearly 20 years.
"I've always loved to dance, but it wasn't my forte, you may say. The Pips never would allow me to dance. They said that was their part," says Knight, who competed on Dancing with the Stars in 2012. "I always wanted more dance music because when I'm performing I think about my audience. You have to have something with tempo. I'm hoping people love it. It's such a fun song."
Knight, known as The Empress of Soul, was born in Atlanta. As a child she didn't have aspirations of being a star. Her parents weren't in show business, but they did recognize the unique abilities in each of their four children and encouraged them to embrace their talents. At a young age Knight was praised for her strong voice, but had a hard time accepting the compliments.
"I didn't like the attention people gave me when they knew I could sing," she says. "I was 4 years old. I wanted to be out there with my cousin Gwen and sister Brenda in the front yard playing with our tea sets and making mud pies."
At 71, much has happened to the girl who shied away from the spotlight. From her home in Las Vegas Knight opened up about her music, the sadness, yet hope she has for the future and the force that continues to drive her.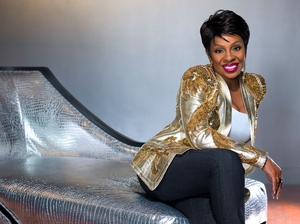 Did you know that on this very day we're talking, October 27, in 1973 "Midnight Train to Georgia" hit number one?
Yes! How about that? 1973, this day. Yes!
Thank you! I was so pleased and thankful for that. We had been working so hard for so many years to get a record of that magnitude. It shows you patience is a virtue. If you hang in there most likely your dreams will halfway come true or all the way come true.
Another record you had in the '70s was called "The Need to Be."
That's one of my favorite songs! How'd you know that? I love that song! Jim Weatherly writes a lot of my life. [Weatherly also wrote "Midnight Train to Georgia"] He was an artist when we first met, but he's also a writer. I always choose my songs by their lyrical content first. What does it say?
Speaking of lyrics, in your version of "The Way We Were" you begin by thinking about the past and what it represents by saying: "You know, everybody's talkin' about the good old days, right? Everybody, the good old days, the good old days. Well, let's talk about the good old days. Come to think of it as, as bad as we think they are these will become the good old days for our children."

Now here we are with a new generation. Are these still the "good old days?"
No, they're not the good old days. They are not the good old days. Matter of fact, I had a good cry this morning as I was watching TV because of what the world has become today. It saddens my heart. People killing people and people not being considerate that we are all human beings in this world. My husband and I were just talking about the good old days. Our world was small. We got up and went to church on Sunday---my dad and mom wouldn't hear nothing else. We went to school during the day. We had to get our homework done. If we got through with our homework early we went outside and played. Kids can't go outside these days. We could go up and down the block to our neighbors' house, and they would feed us. Those were the good old days. There is no trust in neighborhoods and neighbors today. And as soon as they started calling it "The Hood," the neighbor had gone out of it.
What are your thoughts on the younger performers today?
I ain't got no problem with the young people. I think they're wonderful. I'm going to chastise them when they need chastised about their language or about how they dress sometimes. I am still me. I'm still old school. I think certain things will always apply like the kind of respect you have for your audience. Nobody wants to see your little behind sticking out. Nobody wants to see your breasts all hanging out. You know what I'm saying? I'll call them on it.
How do you feel about their talent?
Their music is great. Their voices are like technical instruments these days. I can't do all that running that they do. I'm amazed they can use their vocals like that. I also warn them of losing the song in all of that. You can lose a lyric while you're bending a note. I'll tell 'em about it. I'm not saying I know everything, but it's just what's pleasing to my spirit.
What continues to drive you?
You guys! You do! Hey, what's the sense of doing this if God didn't want me to reach somebody? People always ask me, "When are you going to quit?" I say, "I think He will let me know." I'm still in awe when I step out on stage and I see a packed house.
So much for that little girl who didn't want attention.
After everything you've accomplished, what are you the most proud of?
I'm proud of the way people hold me up. The respect that they give me because of the kind of person I try to be, as well as the entertainer that I've always tried to be. I am very grateful for the fact that I'm still here, and now I have a brand new dance record. I am so proud of this song, and I'm glad people are embracing it. Let's keep love in the air and let's keep having a little fun---just a little.
Calling all HuffPost superfans!
Sign up for membership to become a founding member and help shape HuffPost's next chapter