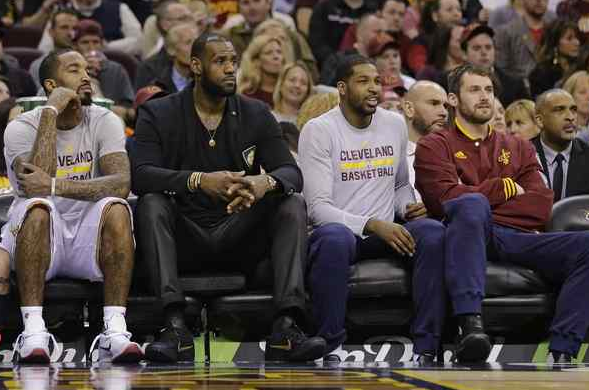 Here's a fun number to throw around: $24 billion.
Think of the deal ESPN struck with the NBA and Turner Sports as shrapnel following a concussive blast. The bleeding is what will cost ESPN in the long run, and there is blood.
I'll take a similar stance to Sports Illustrated on this one before going forward. This industry is small; it may appear large and untouchable, but it is not. Many reporters know each other, many "rival" (yes, correct use of quotes, because the word rival is so often regurgitated incorrectly by pages just like this) networks are not in actual competition with each other. This result ends with people getting fired for business decisions they had zero control over. Not every employee deserves a say, that is just business, but when it must be readily known that a major investment has the chance of sabotaging a major chunk of a company, you have to feel slightly bad for the casualties.
"Last month Reuters reported Disney had a lower-than-expected quarterly revenue, hurt by the drop in advertising revenue at ESPN. In addition, ESPN continues to shed subscribers at an enhanced rate, down to 88.4 million households in Dec. 2016. That number was 100.002 million in Feb. 2011."
So cord cutting explains why ESPN is not generating enough revenue to keep those expiring contracts on staff? What about the 4.9 billion minutes spent on the website? Or the clear lead in ComScore rating for outright № 1 over the likes of Fox Sports, CBS Sports and Yahoo Sports?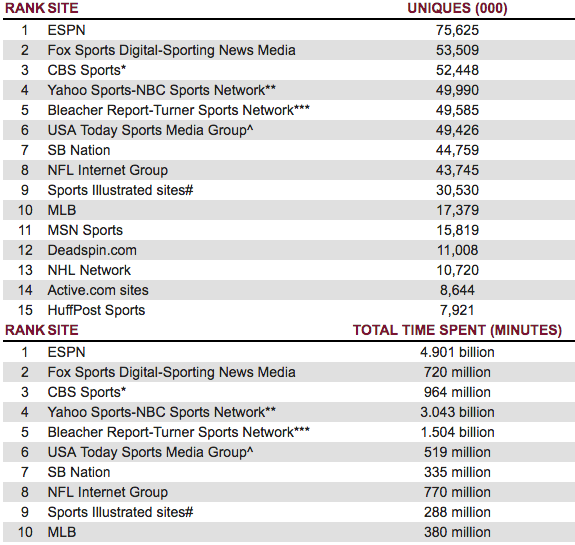 "The most valuable commodity I know of, is information." Gordon Gekko had many famous quotes in the movie Wall Street, and nobody has more access to information than ESPN. They are the worldwide leader for a very good reason, but the giants never want to admit when they are wrong. This leads to a bad investment. One that will not change over the course of the next nine years, because Gordon Gekko also says, "greed is good."
Interestingly, the NBA and Turner Sports are making out like bandits from the TV deal, while ESPN is gausing the wounds that will likely never heal.
What's costing ESPN employees their jobs is a bad one-sided investment in the NBA and the pay off will never come from regular season matchup's between the Golden State Warriors and San Antonio Spurs, or the Cleveland Cavaliers and Los Angeles Clippers.
LeBron James. Stephen Curry. Chris Paul. People who hate basketball know who those athletes are, and you need that kind of star power to carry the ratings. When LeBron James takes on Steph Curry in the NBA Finals, and ABC gets to dump millions into advertising a Disney-esque Oscar-worthy trailer touting kings hunting their crowns, the masses get interested enough to watch. What doesn't get the masses interested? Rest. Rest in the middle of March when you're filling the plot to carry you until May.
"Less viewers eventually turns into less advertising dollars and all of sudden, you have less employees on your payroll."
NBA legends have the right to criticize LeBron James for resting, coaches have the right to rest their players because they have no way of forcing them to play through an 82-game season that includes back-to-back and wicked travel schedules. This two-way street is partly the reason LeBron will be able to jump out of the building until he is 45 years old. Can you really blame the guy for wanting to play as long as possible?
Rest is crushing ESPN's investment. The second it was announced that the Cavaliers Big Three were sitting against the Clippers, John Oliver's ratings went up. The second both the Spurs and Warriors had none of their superstars playing, Netflix's Love earned some heightened viewership.
Pivot ESPN. Bite the bullet, and become a digital entity. If the Philadelphia 76ers could make T.J. McConnell (non-sports fans, I used him for a specific reason) share a photo with Michael Jordan (non-sports fans, you know who that is) and re-emerge as a Mecca of Basketball BEFORE the Knicks and Lakers combined…then yes, the all-mighty ESPN can pivot.
Let's add that if cable providers allowed you to pick your per subscription basis, you could buy pretty much buy EVERY other sports network for the same price as ESPN.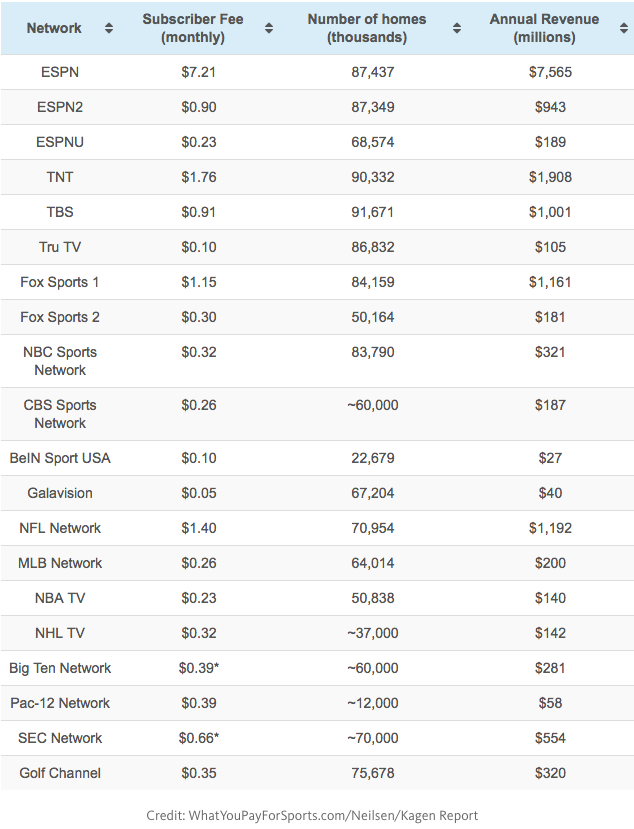 They won't though. The conflict of interest at play is going to be criticism of NBA players for rest, and the frequented hosts that you see on Sportscenter will pound this topic into oblivion. First Take discusses this "issue of rest" every waking moment, Pardon the Interruption will echo it, and Around the Horn will relay the message once more.
The programming from the worldwide leaders has a profound way of discussing the same story from trusted sources for an unconscionable amount of hours, all while making it seem like the angle is different. To add insult to injury, there are hard numbers proving how much rest helps the elite teams win championships and constantly compete. Gregg Popovich started this trend, and receives unanimous praise as one of the greatest coaches of all time. LeBron James follows in Pop's footsteps, and gets dumped on by sports news actors.
Less viewers eventually turns into less advertising dollars and all of sudden, you have less employees on your payroll. But let's continue to blame the cable dinosaurs and cord cutters. If it weren't for the parents of millennials, I'm not sure anybody my age would tune into ESPN before or after a live broadcast.
Popular in the Community