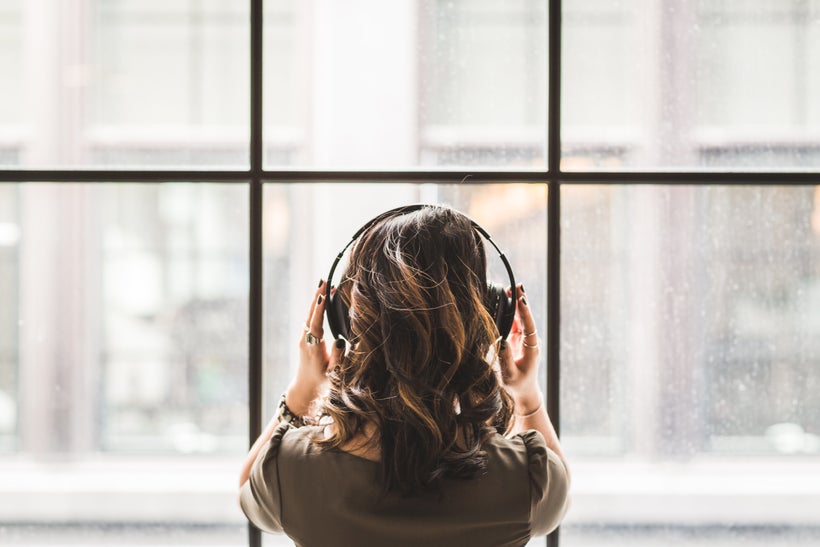 It was the biggest moment of her life, and I was failing my client. As her legal advocate, my job was to prepare and support her through the domestic violence restraining order process. And yet, as we waited together outside the courtroom before her hearing, it wasn't enough. She was overcome with crippling anxiety, effectively wiping out all her legal preparation and hard work. I felt powerless.
What she really needed in that moment was a therapist. As a nonprofit, we at Laura's House do not have the funding to pair our clients with both a legal advocate and a therapist at court – not when we work on a thousand-plus restraining order cases per year. This happens every day to countless domestic violence survivors across the country, and they deserve better.
Coincidentally, I had recently begun to meditate using the Headspace app on my phone and found it profoundly helpful. For those working in the domestic violence field, it is easy to get overwhelmed. Meditation and mindfulness became my self-care resource. While exploring the app, I was struck by their library of guided meditation sessions to address things like anxiety, stress and focus. These were the exact challenges facing our clients at court. We quickly began to explore ways to bring meditation into the courthouse as a form of emotional first aid. A pilot project, thanks to a partnership with Headspace, soon followed.
The courthouse is an unpredictable and chaotic environment – basically the total opposite of a place of "zen" for a domestic violence survivor. Finding meaningful opportunities to meditate presented some extreme challenges. Court cases can begin at a moment's notice and the crowded hallways are loud. The stress levels are palpable. We settled on one of Headspace's three-minute "SOS" meditation sessions – designed to help listeners quickly calm down – to account for the time constraints. Noise-cancelling headphones ensured that only the guided meditation session would be heard. With eyes closed, even the most anxious client is able to tap into something previously unavailable – a quiet space to calm and focus their mind.
Three supplemental components were added to enhance this experience:
Deep Breathing: We also guide clients through a separate deep breathing practice which, according to Harvard Medical School, invokes a critical relaxation response to the buildup of stress.
Aromatherapy: During the meditation, each client is provided with a cotton ball infused with an essential oil, such as lavender, which has been shown to reduce symptoms associated with stress and anxiety. Clients frequently remark experiencing a calming sensation with each inhalation.
Grounding: Post meditation, grounding techniques are introduced as emotional tools to help reorient clients to the present moment. We ask them to close their eyes and imagine a word or person that gives them strength as they hold onto a smooth glass stone. One client used her son's name, because the restraining order was for him, too. The stone goes with them when they testify, a physical reminder to stay strong.
Thus far, the results of this project have been extremely promising and were presented at this year's National Health and Domestic Violence Conference, a biennial conference from Futures Without Violence. In just five to eight minutes, clients are reporting an average drop in anxiety of 51 percent. We see their shoulders relax. Their breathing regulates. Clients are noticeably calmer and more focused. Most importantly, they are motivated to use these tools beyond the courthouse, giving each of them an edge in their journey to live a life free of domestic violence.
Adam Dodge (@adamrdodge) is the Legal Director for Laura's House and writes on a variety of domestic violence topics. Domestic violence affects more than 10 million people—and their loved ones—each year. If you or someone you know is experiencing domestic abuse, call the National Domestic Violence Hotline at 1-800-799-7233 or 1-800-787-3224 (TTY).
Calling all HuffPost superfans!
Sign up for membership to become a founding member and help shape HuffPost's next chapter
This post was published on the now-closed HuffPost Contributor platform. Contributors control their own work and posted freely to our site. If you need to flag this entry as abusive,
send us an email
.