We haven't seen photographic evidence of the aforementioned crashing yet, but editors were front row and tweeting:
Keep an eye out for photos (or Vines!?) of the protest.
UPDATE II: The protest was staged by Nemesi Animale, an animal rights group in Italy. A rep told us the protest was intended to make an anti-fur statement and "to spread a campaign we just launched to ban fur farming in Italy." The signs held up by demonstrators read "Your fashion -- their death" ("La vostra moda -- la loro morte"). See a video here.
See more unexpected Fashion Week moments: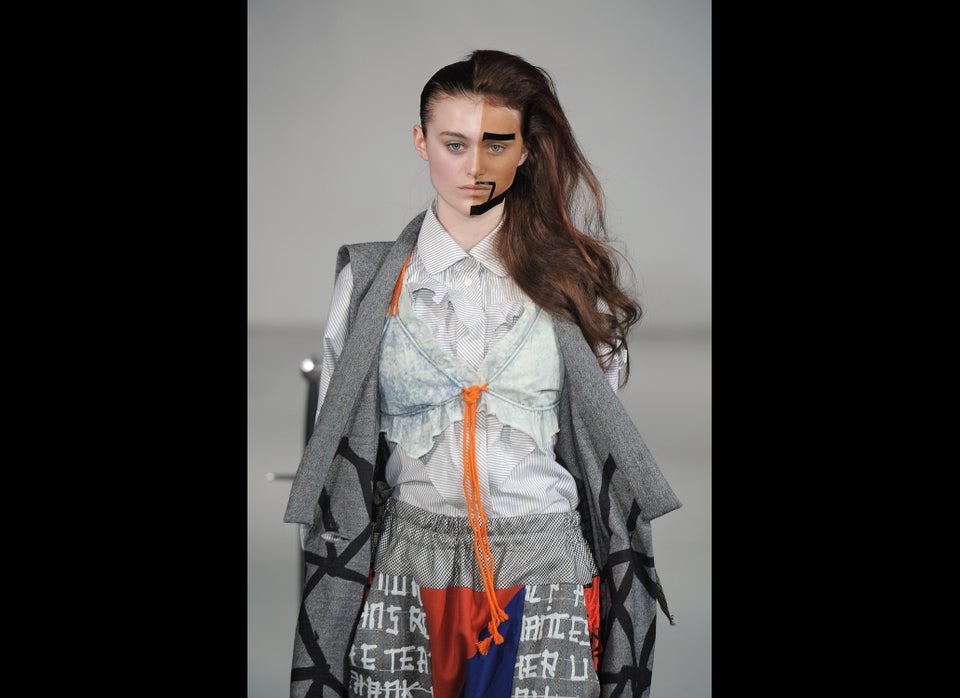 Wildest Moments Of Paris Fashion Week Fall 2012